Managing crises and issues is incredibly challenging. But they're a lot easier to handle for teams with a clear and well-rehearsed plan that stacks up in the modern media environment.
Through training, lifelike-simulations and follow-up support, we help you prepare for the challenges you face. From cyberattacks or operational incidents to hostile campaigns by pressure groups or escalating customer issues, we bring training to life with world-leading software backed up by expert support. 
We can make sure you:
have an effective crisis plan that's adapted to social, as well as traditional, media
develop practical skills across your whole team – or across your global business units – to deliver under pressure
build up experience and confidence in a secure, learning environment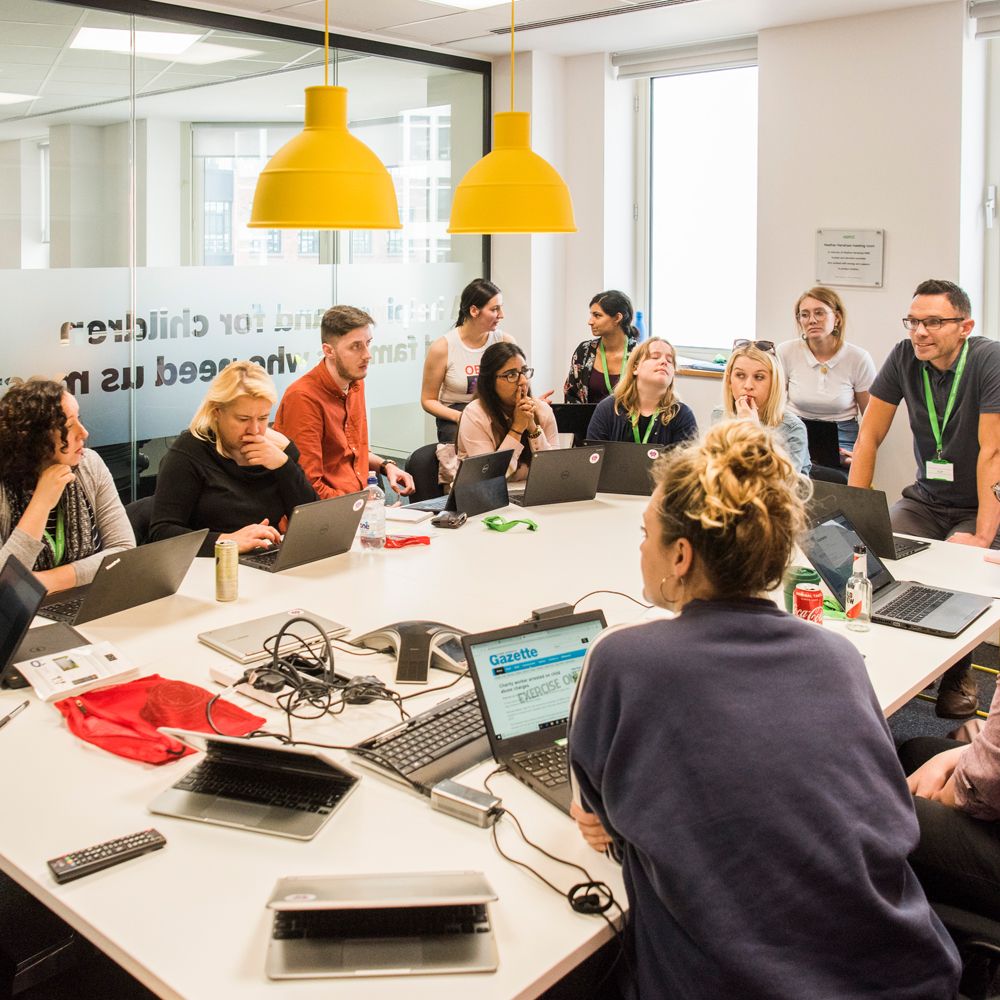 We work at the cutting edge of digital crisis preparedness and resilience; delivering high-quality training tailored to a range of experience levels and can challenge even the strongest teams.
We are constantly evolving to ensure our training platforms accurately reflect current social media channels and our training reflects the latest industry trends and examples.
Our platforms bring virtually any scenario to life, from the scrutiny and pressure of a live crisis to the unique demands associated with delivering high-quality customer service.
Secure and confidential
Our crisis exercise platforms are confidential and secure and our team are fully vetted so you can face your company's weaknesses head-on with peace of mind.
Practical hands-on learning
We combine our highly realistic simulation software and our expertise in practical, hands-on training for effective skills learning.
Tailored to your needs
We are flexible and responsive to the requirements of each client, creating bespoke training session tailored to your unique needs.
We were thoroughly impressed by the Helpful team at every stage of the process from initial scoping of our crisis scenario through to delivery on the day and post-event feedback. They completely understood our brief, and their flexible and adaptable approach meant that our team benefitted from an exercise that was as realistic as could be, illustrating the impact of each decision and action in real-time. -- NSPCC charity
Crisis communication simulations
Our innovative Social Simulator™️ software helps your team experience the pressure of a crisis or to work through an escalating customer care issue.
Crisis training workshops
Our workshops combine relevant crisis theory with practical exercises using our Crisis90 platform. Crisis90 helps groups work through scenarios in a uniquely practical way, whether they're in the same room or thousands of miles away.
We can also help by:
bolstering your digital communication and social media strategy capacity during a live crisis
benchmarking your readiness against other comparable organisations and helping you learn from the best
auditing skills and knowledge within the team
supporting the implementation of practical templates, checklists and processes
coaching and supporting crisis leaders and teams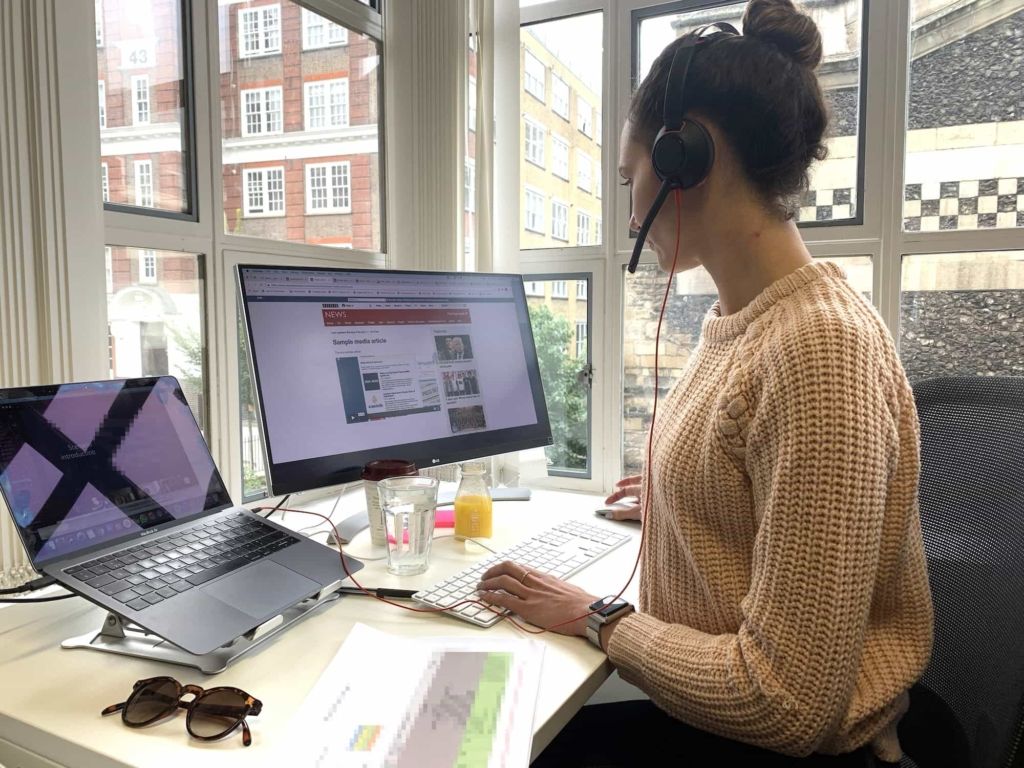 How does a crisis simulation work?
There's no one-size-fits-all simulation. What happens will depend on the scenario, number of participants, the channels you're using and what it is you're testing. A rough agenda includes a quick run-through of the platform with all participants, a crisis will then unfold over 2 or 3 phases followed by a debrief afterwards. During the phases, participants will be receiving a variety of communications via email, social and conventional media. With the information they are receiving, they will need to discuss as a team, develop a plan and then put it into action.
Can I run a virtual crisis workshop?
Because our Social Simulator and Crisis90 platforms are secure and web-based, your team doesn't need to be all in one room to participate. We run virtual simulations and workshops around the world blending different video conferencing platforms and collaboration tools, alongside Social Simulator or Crisis90 for team collaboration. Find out more about virtual exercises.
Do you partner with agencies?
Yes. We work with the world's leading communications agencies, law firms and consultancies to help them test their clients' crisis preparedness, under custom branding on a white-label basis. Find out more about how we work in partnership.
How can I incorporate social media into drills and validation exercises?
We bring a modern approach to crisis communication: alongside the core elements such as media relations, spokesperson briefings and interview skills, we incorporate credible, realistic, up-to-date social media. We tailor scenarios and channels to your sector and region, and the participating teams. The challenging situation plays out in replicas of familiar social networks, local media and with sophisticated imagery, video and stakeholder behaviours which help a team develop the skills they need for the 2020s, not the 1990s.
How much does a crisis simulation cost?
Social Simulator and Crisis90 are enterprise-level, customised simulation platforms. Since we're not starting each project from scratch, our costs are substantially less than some comparable services offered by other agencies.
Our pricing is based on a per-platform set-up cost, plus as much setup and deployment support to develop the media templates, social media profiles and scenario content as you need for your organisation. For that reason, it's hard to give a useful budget out of context but we will happily discuss costs with you for a specific project.
Find out more about how a crisis simulation works
How could we help you?
Talk to us informally about how we approach this kind of work, ballpark budgets and timescales – or just to help you refine your brief: email [email protected]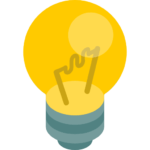 Don't have a crisis plan? We can help design and build one with you. To get you started, why not download our easy template for designing a crisis communications plan
Download our template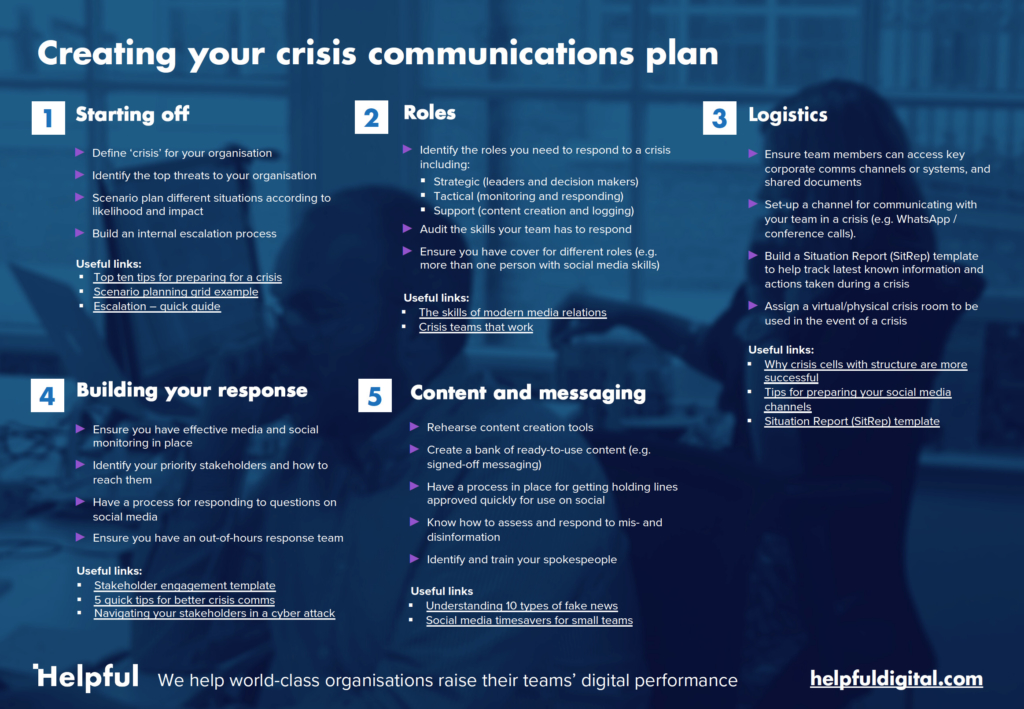 At one moment I was breathing heavily, a bit worried about what was in the exercise and what was on our real website. Not only did you provide the platform to allow this to be interactive but you captured the essence of the challenges for our brand. I found the material you prepared was spot-on: it's exactly what can happen in the outside world. Doing it in this way - for fun - is much better than doing it for real. -- European FMCG client