This month we have:
Once again here's our monthly round-up of the key links we've shared in our slack channels that we don't want to keep to ourselves. 
Take some time out from your busy day to learn from others and catch-up on the latest digital trends from capability to accessibility. 
Crisis Comms
Fake news is a real worry for many organisations as this FT article shows (apologies that for some readers this article is behind a paywall).
Social media channels are working to combat fake news and this month both Instagram and Twitter have announced measures to try to tackle the issue
Twitter has also said that it will ban political advertising, as founder Jack Dorsey explained in this Twitter thread.
We've made the decision to stop all political advertising on Twitter globally. We believe political message reach should be earned, not bought. Why? A few reasons…?

— jack ??? (@jack) October 30, 2019
First Draft have launched a new daily and weekly newsletter for people interested in information disorder. You can sign up via their website to receive a round-up of the most important reads on disinformation from around the world.
We were delighted to be part of the Cascadia Rising exercise, run over two days in late October 2019, designed to test the decision-making and public information response to a category 9.0 earthquake impacting the Pacific north west of the U.S following tectonic activity within the Cascadia Subduction Zone. Find out more about how it went and key takeaways for PIOs and comms teams.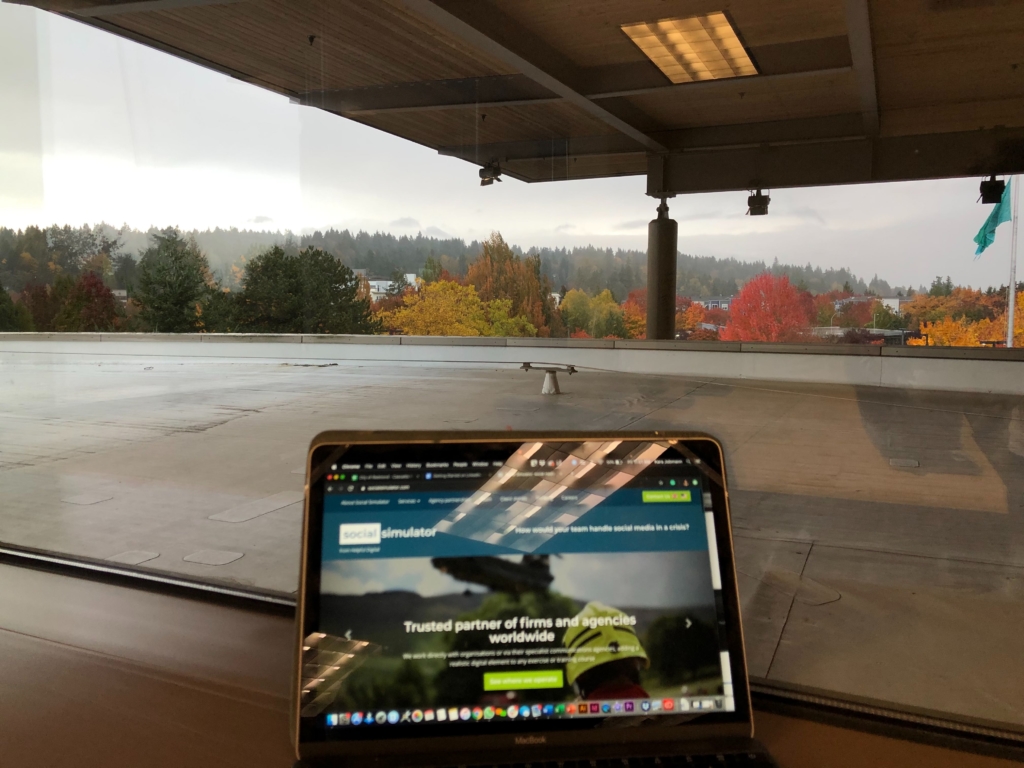 Digital Capability
Images are a vital part of digital story-telling but the choice of image also matters. Here's why the Guardian are changing the types of image they use to illustrate their climate change stories 
The BBC has launched the UK's first interactive voice news service. 
? Episode 7 of the mepra podcast looks at Elevating measurement and evaluation practices and how to win awards
Jonty Summers shares a call with Richard Bagnall, Co-Managing Partner at CARMA International and Chairman of AMEC; Richard is also the 2019 MEPRA Awards Adjudicator. Amongst other key topics, Richard shares his views on what makes an award-winning entry, important things to remember and key measurement principles. Available to Download via iTunes, Google, Spotify.
Accessibility/Build
It's good to see major companies taking accessibility seriously, this month Vimeo announced updates to make their player more accessible for all.
We've put together these quick and simple tips to help you to ensure that your social media is accessible.
Couple of niceties landing with WordPress 5.3 – handling the case of extremely large images being uploaded, and a "show password" button on the login screen:
The BBC has made its international news website available via the Tor network, in a bid to thwart censorship attempts.
IndieWebCamp was back in Brighton this month for a weekend of talks, discussion and making. Here's Calum's recap and thoughts on the event. 
Other
Finally, some very sad news from Helpful HQ this week, Marley, our much-loved Puglicity Manager died. We will all miss him very much.