What would you say if you only had 60 minutes to give an organisation all the digital advice they needed to run an engaging online strategy? This was the challenge I faced when I got matched up with a charity as part of the Digital Candle initiative.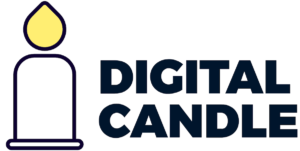 Digital Candle was set up to bring together digital experts with charities needing advice after it was found that 46% of charity leaders didn't think digital is relevant to them. Other charities understood the importance but just didn't know where to start. Small organisations often have limited budgets, time, skills and resource so how do they go about creating a successful social media strategy?
After signing up and committing to an hour-long call with a charity, I was matched up with Ripon Community House, a small organisation in Ripon which hosts community events, runs a meeting space and offers subsidised office space for local charities.
My contact at Ripon Community House had a desire to build a community online and reach out to new people through their social channels but wasn't sure where to start.
Over our call, we talked about a lot of different things, including:
Boosting posts on Facebook to local audiences 

Using Twitter lists to segment audiences and find interesting conversations to join

Tone of voice on different channels 

How to tell stories, particularly using threaded tweets

Creating conversation and engaging content 

Writing down a clear idea of each channel's purpose which could be shared with staff and volunteers

Where to look for content ideas 

Keeping things consistent with the small amount of time available

Using analytics 
Afterwards, Ripon Community House had this to say about the call:
"The advice given was invaluable, especially for a small organisation like ours, being able to access specialist skills is not always easy. Tallie was helpful and clear but most importantly gave us the confidence to put together a strategy going forward, something we were not able to do prior to the call with Tallie."     
So where should you start if you have a limited amount of time to help? Having advised a number of small organisations in the past, here are some things I've learnt:
Don't suggest more than they can handle


If time and resource is an issue, adding on extra work isn't going to help. Look for key places where they may need to add extra resource but also suggest some ways to save time or work more effectively too. I recently wrote a blog sharing some

time-saving tips for social media

which might help.

Answer their needs


Keep the conversation to what it is they want to learn and what they're looking to get out of the conversation. This focus will mean they feel they've gotten what they came for and you won't waste their time with ideas and suggestions they can't use.

Quick wins and achievable content is important
Are there some quick improvements they can make that will make a difference? Let them know. Suggest content ideas that are easy to do, don't cost a lot and can be fitted in amongst other jobs. Not everything you suggest will be like this, but if there are more difficult jobs to complete, having the easy ones ticked off the list will make the process easier to handle.

Suggest next steps
Giving them advice they can implement straight away is helpful but don't forget about what they can do next. If everything is going well, how can they step things up a notch? Giving them something to work towards will encourage them to keep building on what they are doing.
Photo credit: Ripon Community House