Are you using Instagram stories?
These temporary posts can be a good way of sharing behind-the-scenes images, details about your day, or what your organisation is up to, and don't need to be as polished as your main Instagram feed. They are an opportunity to build a relationship with your audience and give them a closer look at what you do and how you do it.
They can also be really useful for telling stories. We spotted two good ones this week relating to the Supreme Court decision that the Prime Minister's prorogation of Parliament was unlawful.
UK Parliament explained the decision and its implications through an Instagram story
The Guardian covered Lady Hale's role and background through their Instagram story
The UK Parliament story shows how it is possible to use existing photos to illustrate a breaking story, you don't always need to take new photos. They've also included a poll at the end to capture feedback on whether their audience found it useful.
The Guardian's story is well designed in their recognisable branding. Features to note include: they've used the same typeface as the paper itself, there's a consistent colour scheme, it includes a mix of photos, video, and graphics, and also a credit for the journalist who put the story together.
How else can you use Instagram Stories?
Social updates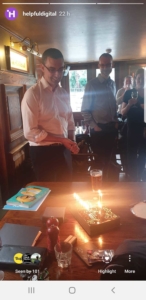 Show the lighter side of your organisation,  we added some photos of a staff birthday celebration recently. We didn't want to add too many of the photos to our main feed, but it was nice to share more updates of the occasion through stories.
Company Events
Companies such as Boehringer Ingelheim and Siemens have used Instagram Stories to showcase the highlights of their AGM or shareholder meetings.  Here are some of the posts from Siemens.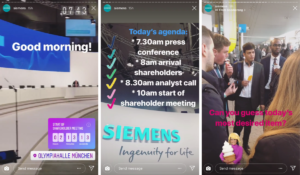 Behind the Scenes
Leamington Spa Art Gallery are documenting their renovations through behind the scenes photos in their Stories. The raw images are a marked contrast to the bold bright images in their feed.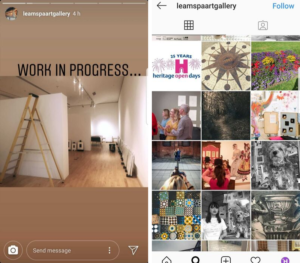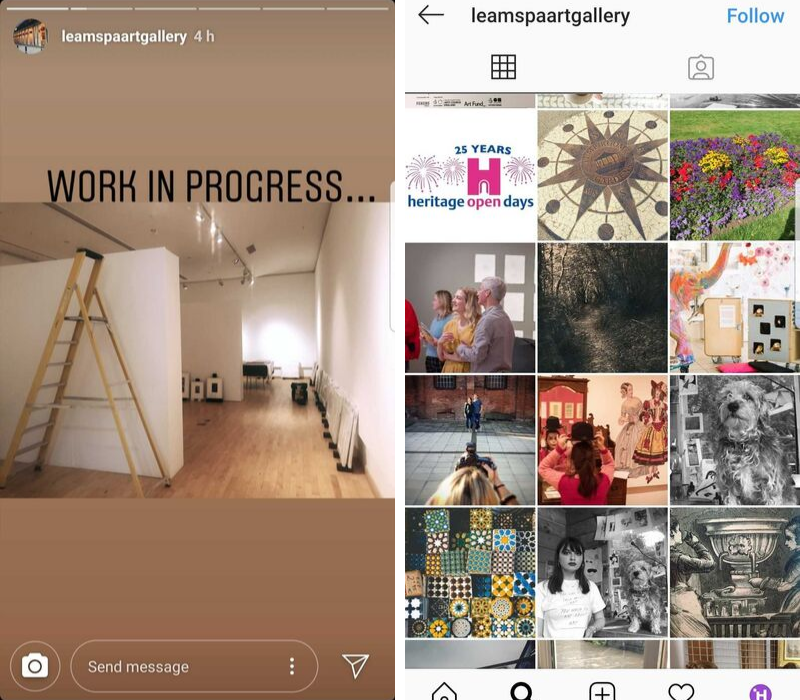 Top tips for using Instagram Stories
High quality, new photos are great, but don't worry if you need to re-use existing photos, or you can't get perfect shots, they don't need to be as polished as your main feed.
Be consistent with the font, colour scheme, and the effects you use in your Stories so people recognise them.
Think about how best to tell your story, is it photos, video, an interview, or could graphics help?
Tools such Canva and Unfold can help you to design your stories; they make it quick and easy to use a consistent theme via apps on your phone.
Get your followers to help you – ask to be tagged in posts and stories and then you can share those posts to your stories. Charities do this really well, including Macmillan Cancer support and updates from their supporters' Coffee Mornings. User generated content also tends to resonate well with followers.
Use Highlights for key events or milestones – this means your story lasts indefinitely rather than just 24 hours and can easily be found when people look up your Instagram account. They sit just under your profile information. Again Macmillan Cancer Support use these.
Remember you can share your Instagram Stories to your Facebook Page too if the accounts are linked and that way your information will reach a bigger audience.
Run a Q and A session. These are a great way to engage with followers and can help you to identify what your audience are keen to know more about or anything they might not fully understand about what you do. These examples are from the Royal Air Force.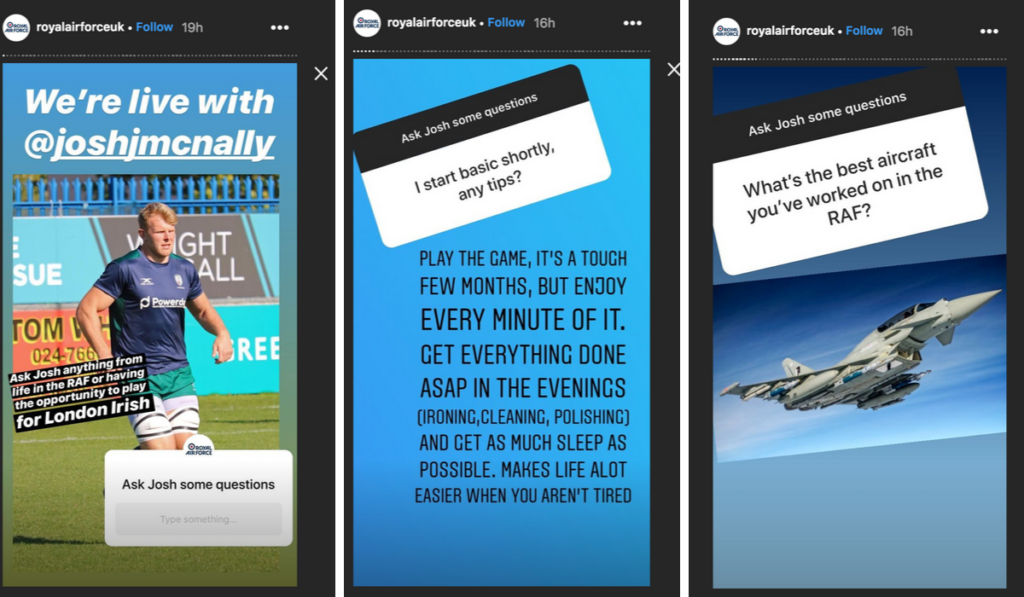 Instagram Stories are a great story-telling tool – experiment and see how they can help you. We'd love to see your examples so please do share them with us if you create any.
You can find us on Instagram @helpfuldigital