As employees remain stuck at home and press conferences are cancelled, senior executives are faced with a new reality where they need to build their own communication channels to share their updates with the world. 
Senior executives have an obligation to be transparent with their employees many of whom are preoccupied with concerns about their health, job security, and global economy. This is even more important as businesses move into recovery and many businesses are faced with difficult organisational decisions like redundancies and downsizing. Similarly, social distancing has made it impossible for journalists to get real-life interviews and leaders need to find new ways of reaching that external audience. 
Social media can be a great way for them to establish their leadership online. And with social media algorithms promoting new online formats such as IGTV or Facebook Lives, video presents a real opportunity for executives.
So what exactly should you prepare your leaders to do? Here are a few formats to consider:
Remote media interviews
Organisations still need to inform external audiences and have to adapt to social-distanced media interviews. This means spokespersons need to be ready to respond to media interviews using video conferencing tools such as Zoom or Skype. 
Always remember that the basics of media-training apply to video calls! Make sure the setting looks professional and clear. Here is an example of a nicely-led interview by Unilever's CEO, Alan Jope.
Remote internal addresses or announcements
Making sure to keep staff updated on the organisation's news is key when there are no longer physical interactions between managers and employees. The Director for Nurses, Midwives & AHPS at NHS Ayrshire & Arran @HazelNMAHPDir has committed to posting regularly on her social media channels to inform staff and keep morale up.
Remote internal meetings
As remote working suddenly became the norm in many countries, companies adapted by using video calls to catch-up with teams or partners. BP's CEO, Bernard Looney, has embraced this new format and has started paying virtual visits to employees via their daily video meetings.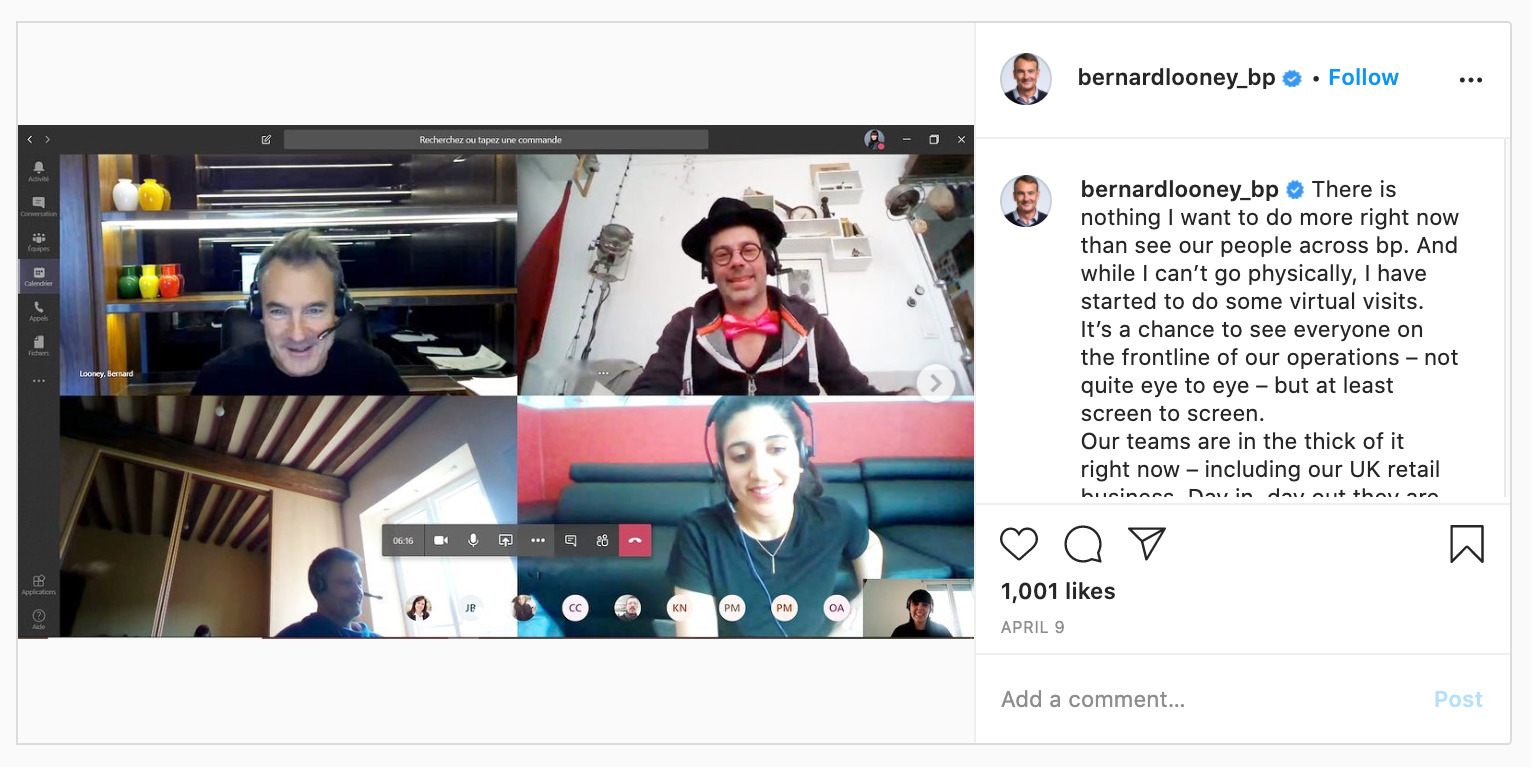 Facebook or Instagram Live
Instagram Live has seen a 70% spike in usage since the beginning of the crisis. Several leaders have capitalised on this trend by using Live formats on social media (Facebook, Instagram and even LinkedIn) to respond to the public's questions. Political leaders such as the Mayor of London Sadiq Khan have used Instagram Live to start conversations on global issues such as public health or racial injustice.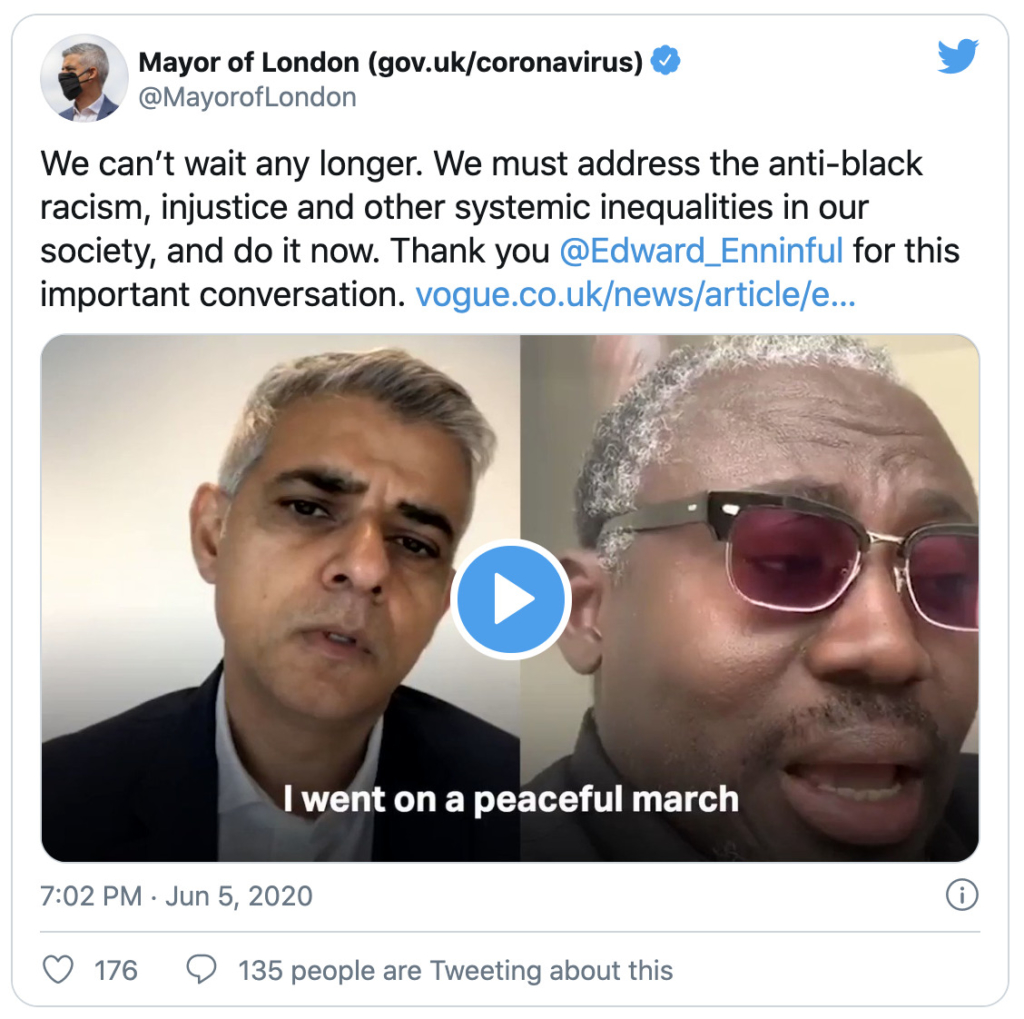 Remote authorities hearing
Even in these difficult times, many organisations still have an obligation to be held accountable by regulators. Top executives still need to present in these meetings and convince their audience using video. Below is an example of SNCF's CEO, Jean-Pierre Farandou, successfully navigating this difficult task by presenting his organisation's crisis response at a Senate hearing.
If your senior leaders are keen to star their own social media accounts, here's our guide to getting them started.