This month we have: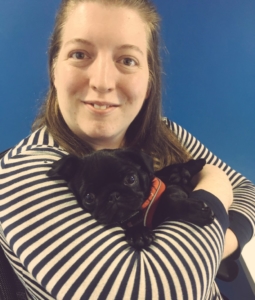 Welcome to our first monthly round up of key links in 2020, these are a selection of the articles we've been reading and sharing among the team. 
Finland tops, by some margin, an annual index measuring resistance to fake news in 35 European countries. They start education on spotting misinformation and disinformation from primary school age. 
Coronavirus is a trending daily on Twitter and social media channels are working to prevent the spread of misinformation. 
Twitter has adjusted their search prompt in key countries across the globe to feature authoritative health sources when you search for terms related to #coronavirus.
Including working with the Department for Health and Social Care in the UK
We're working to make sure you get the latest, accurate information on #coronavirus.

That's why we've partnered with @TwitterUK to highlight our guidance at the top of coronavirus-related search terms.

For all the latest information, visit:
▶️ https://t.co/VdU3Lzcrhl pic.twitter.com/GPjJjePYQ7

— Department of Health and Social Care (@DHSCgovuk) January 30, 2020
Both day today and in a crisis situation, the use of language is vitally important in health-related communications. Listen to Michael Rosen talk with Sara Wilcox, NHS content designer, about how they decide which words to use on the NHS website.
We always enjoy working on projects with the NHS and other health-related bodies. Tim Lloyd has contributed to a training course for the NHS Postgraduate Certificate in Health Communications. This is a prestigious, intensive, course available to the best and brightest communicators.
Dan Slee has shared a guide to TikTok and how the public sector could use it effectively, including a video from an NHS GP warning about the dangers of not immunising.
Unicef have launched their own TikTok channel and have quickly built up a following of nearly 100,000 with 1.6million likes for their content. 
It's always important to consider your audience when planning your digital activity, this is a useful analysis of the Russian Social Media Landscape.
Recently, a Twitter thread generated a surge in donations to Epilepsy Society. Madeleine Sugden has captured how the story went viral including comments from Communications Manager Nicola Swanborough about how an existing relationship with the family meant they were able to respond quickly and with sensitivity.
In a very different situation, we had lots of interest in a tweet of our own this month too.
Is this a real photo of an @USNavy ship? We always stress the importance of verifying sources on our crisis comms courses. One tool we recommend is Google Reverse Image Search…. #crisiscomms #manipulation #disinformation pic.twitter.com/kVM4nn8Ebx

— Social Simulator (@socialsimulator) January 8, 2020
If ever you are unsure about the veracity of an image, Google Reverse Image search and a quick read through the comments on the post the image was shared in should help you to determine what the background is. 
And some resources we've been reading this month: 
This is an excellent guide to agile communications from Defra, and here's a handy GDS primer to the Web Content Accessibility Guidelines 2.1.
If you are thinking about digital skills in your workplace, this LinkedIn article Raising workforce digital skills – a compendium of top tips and resources is well worth a read.
A detailed and interesting challenge to conventional website personas 
Useful post on social media governance in corporate organisations from Cargill's head of social, with three simple but vital things to consider.
Finally, have you tried any of our challenges for 2020? Let us know!