For our December Helpful Links we've collated reviews of 2019 and articles looking ahead to 2020, both from the major social media channels and other digital sources. We hope they inspire you to try something new in 2020. 
The best of 2019 and the 2010s
These were the most downloaded apps of the 2010s. The top four are all from Facebook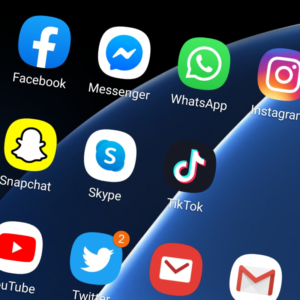 TikTok is already the 7th most downloaded app of the 2010s! If that's made you think you need to know more about it, here are the top 100 posts from this year.  
CNN have taken a look at how social media has evolved over the last decade. 
YouTube Rewind – the creators, music and moments that mattered most on YouTube in 2019.
This article rounds up the Pinterest 2019 Award winners – the best-in-class content from UK brands, publishers and influencers.
The best LinkedIn page of 2019 was Teleperformance. Find out why and more about the Top 10 pages in this LinkedIn article. 
Two of the year's big sporting events were also top of Google's most searched-for phrases in 2019. Here's the full run down.  
Dove, Apple and Nike feature in PR Newswire's five top social media campaigns from 2019
Sprout Social have highlighted some great campaigns, including low budget ones, in their stand-out social media marketing examples from 2019.
Brandwatch has identified the 50 most influential people on Twitter in 2019.  Many of them won't be accounts you'd be likely to interact with. So why not make your own Twitter lists of influential accounts that could help you in your work?  
Hopefully some of that content will have given you ideas for your campaigns in 2020. We've also found these helpful links looking ahead to 2020.
2020 tips and ideas
Twitter have created a downloadable planning calendar for 2020 with different versions available for different geographical regions. 
Facebook have shared their insights into which topics are taking hold in conversations across the platform and are on the cusp of going mainstream in the year ahead.
Later have put together their biggest Instagram trends to watch for in 2020 and beyond
Econsultancy have asked a range of experts for their predictions for social media in 2020. Unsurprisingly, many relate to TikTok.
We'll continue to round up a series of links that we find interesting each month in 2020 – look out for them! If you're keen to push yourself next year, we've put together some challenges you might want to set yourself and your team.