As a team here at Helpful, we've got our share of personal connections to the NHS at painful and joyful moments in our own lives. So as the NHS turns 70 this week, we've been looking back at some of the NHS projects we've done in our eight years working with the NHS and related organisations.
Back in 2012-13, reforms to the health and care system were becoming real, with the formation of NHS England. Our work with the Department of Health to shift the organisation off an exorbitant enterprise content management system and onto something more flexible meant NHS England's first steps online were on a WordPress platform, 'HealthPress':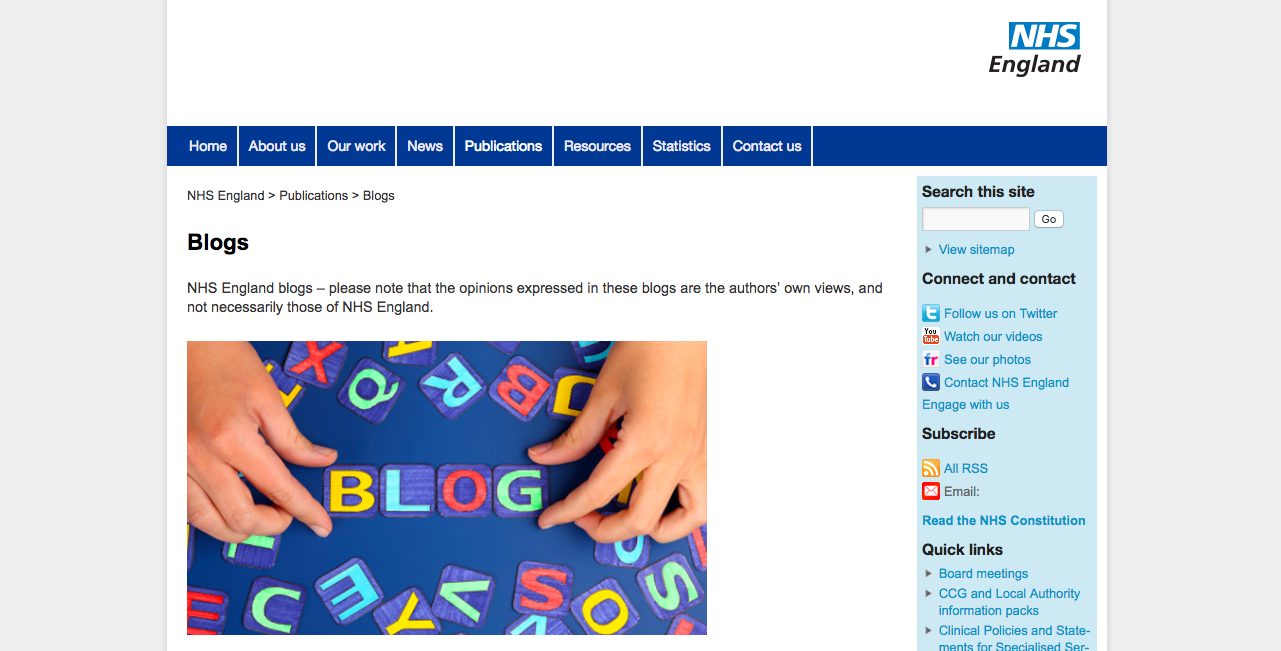 WordPress also proved to be a great platform for St George's University Hospitals NHS Foundation Trust. In 2013, we worked together with their in-house team to build a bright, engaging, mobile-friendly site (unusual at the time!) to help St George's meet the needs of patients more effectively, while also telling its amazing stories. Now, you can find more about their work on Channel 4's award-winning '24 Hours in A&E'.
For the last few years, the media has questioned the NHS' ability to cope with winter flu cases or cyber attacks. While so far, disaster has fortunately been averted, we've played our part in bringing health organisations together to build connections and understanding through simulating crisis situations on our training platform. While rehearsing comms plans was useful in itself, as Susy from the Department of Health put it in her reflective blog post:
"I also learnt a lot from watching colleagues in action who I don't normally sit with – watching lines to take being written and agreed in seconds, when I was still trying to get my head around the situation, was pretty impressive. Although it wasn't our main objective, the afternoon was a great team builder."
The NHS has had its failures and tragedies too, and there's a role for frank, open digital communication about what's gone wrong and how to put it right. We helped the Department of Health publish the response to the Francis Inquiry into deaths at Mid-Staffordshire Hospital, using digital tools to make the Government's response easier to access by theme or audience, while policy civil servants blogged frankly about the challenges involved.
More recently, we've helped NHS organisations in London to do more with less while continuing to be creative online. We've helped NHS Go to evaluate and improve their social media activity. Our work with the Healthy London Partnership has grown from a pledge site, to a resource library for local campaigners on the the issue of childhood obesity, to a low-cost hub for the programme's resources and toolkits, saving the NHS thousands on creating separate microsites and supporting the Mayor's agenda to tackle the big causes of ill-health in the capital.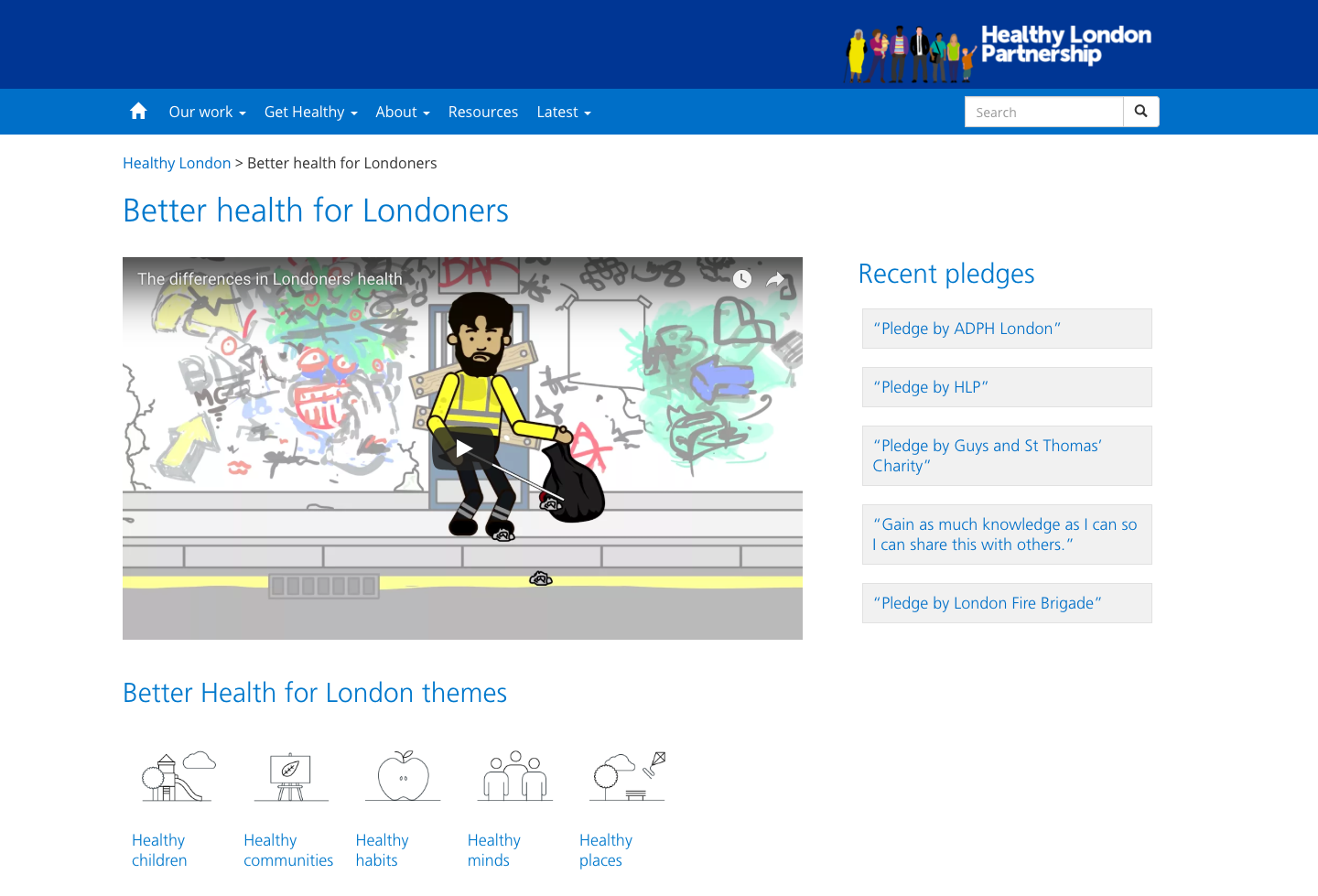 In the last 12 months, I've been back to my home town of Hastings to work with the East Sussex Healthcare NHS Trust, as they replaced a creaking website and extranet with a new, user-centred approach. We've loved testing with users to ensure the site works intuitively on different devices and with different levels of experience.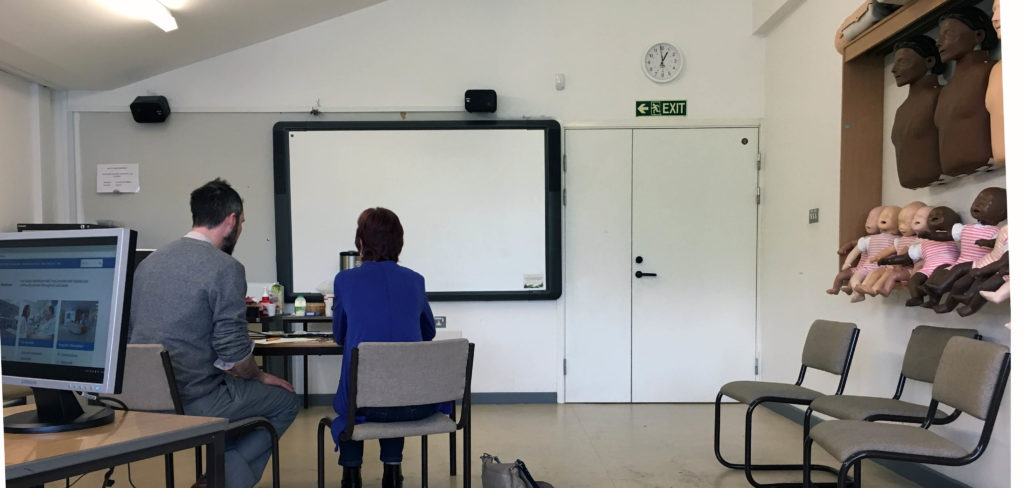 It's been particularly rewarding to work with a smart and confident comms team, who aren't afraid to be creative with the tools we give them – like this simple animation showing the Trust's incredible progress from a damning CQC inspection, to top marks in recent reports. The Health Secretary is impressed (with their progress – but we reckon he'd like the website too).
A brilliant turnaround story @ESHTNHS which has been taken out of special measures for quality today – some challenges remain, but to be recognised as one of the most improved trusts in England for emergency care is a colossal achievement https://t.co/xbfxa0XLJt

— Jeremy Hunt (@Jeremy_Hunt) June 6, 2018
I've found it fascinating to work with our NHS clients and see the pace of change in digital communication over the last eight years – it's hard to remember at times how dangerous social media – or how expensive web publishing – was perceived to be back then.
There's been big progress made in communicating confidently and practically online, and we're thrilled to have been a tiny part of it.
Happy Birthday NHS – and don't eat too much cake.