In 2018 I packed up my London flat and moved to New York to open the US arm of Helpful Digital. The brief? To build on the work we had already been doing in the U.S. since 2015 to create a sustainable stateside business.
We're two years into that adventure, having delivered 80+ projects for clients in sectors including energy, aviation and government, and from Rio de Janeiro to Alaska and Newfoundland.
We've tested operational and communications teams in their crisis planning and preparedness with scenarios from earthquakes to cyber-attacks and active shooters.
Here are five of the main lessons I've learned along the way:
It's the quality, stupid
In a startup time is your most precious – and scarce – resource. Winning new business and 'spreading the word' is vital if you're to have any hope of making it stick. We've always relied heavily on repeat business and word of mouth to grow, and so it has proven in the US. We've worked hard to make sure that we deliver quality work that 1. prompts clients to want to work with us again and 2. enthuses and inspires them in such a way that they're prepared to spread the word on our behalf. Look after quality and the rest will follow.
Lay the groundwork and don't forget about old friends
Arriving in a new country is exciting on a personal and professional level, but it can also be daunting at first. Bills need to be paid and financial targets met. The opportunities of the U.S. were obvious enough, but it's always difficult to get things rolling from a standing start. We drew on existing relationships with partners and clients from elsewhere in the world to tee up introductions and help nurture green shoots of interest in what we'd be bringing to the U.S. We started doing this about 18 months ahead of time so that, when I actually arrived, we already had a solid foundation to build on.
You've got to give to receive
Given that there aren't many domestic agencies delivering the kind of work we do in the U.S., a big challenge we faced starting out was raising awareness of who we are and what we do. We wanted to grow the emergency preparedness work we do with government agencies, so have invested time and energy in delivering pro bono work for example with the City of Redmond to help us secure meaningful face time with potential clients. This has been a great way to educate people about what we do and has led to a number of paid projects.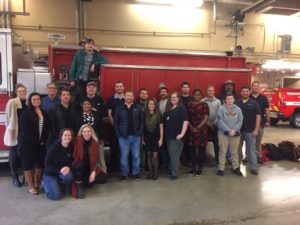 You need a plan, but be prepared to be flexible
No battle plan survives first contact, or so the saying goes. We developed a detailed business plan to guide our first few years in the U.S., which would primarily focus on our crisis digital capability work. To our (very welcome) surprise there has been a lot of demand for our non-crisis digital capability work. Although this has forced us to revisit and evolve our plans, and to be a little more creative in how we service work across our UK and U.S. offices, it's also reinforced the importance of being flexible. You need to remain alert and responsive to the opportunities that present themselves along the way. Plans are valuable but shouldn't be allowed to blinker the business as its finding its feet in a new market.
Teamwork makes the dream work
Trite but true. The U.S. enterprise wouldn't have gotten very far at all without on-going help and support from the UK mothership. A Morecambe to our Wise, or perhaps more appropriately – a Cagney to our Lacey, this has meant many antisocial hours and travelling for stretches away from home, all in the name of helping to get the ball rolling, which it now very much is.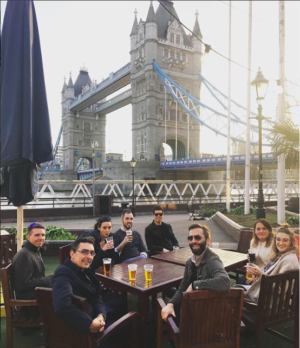 Two years in and it's starting to feel like the end of the beginning.
But still only just the beginning.