From 23rd September 2019 public sector websites will be required to meet new accessibility guidelines. Here is what that actually means.
What is accessibility?
Accessibility (or 'a11y') doesn't just refer to people with disabilities but is about ensuring everyone is able to use every site on the web. Accessibility can affect anyone; users could be in a loud place, have had eye surgery or have a broken arm which affects how they browse.  
These are the most common needs for accessibility that will need to be addressed within the new requirements:
Screen readers
A screen reader is software that enables users with visual impairments to use a computer. The screen reader reads out the content of the page and users can carry out tasks using keyboard commands.
Screen reader users are able to navigate web pages by heading structure and links. Here's how a screen reader reads links and the importance of keeping them accessible:
Video: screen-reading software reading out link text as user tabs from link to link
Colour contrast
Colour contrast between text and the background can severely affect users ability to read content on a page. For text to be readable, it needs to have sufficient contrast with the background.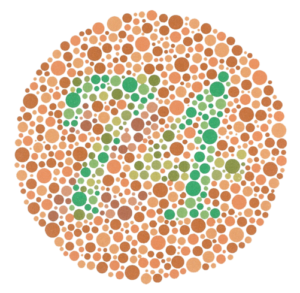 From the gov.uk accessibility blog
Alternative ways to view media
Using alt text on all your images ensures screen readers can provide a text equivalent. Videos should have options for subtitles and audio description for those who can't view them.
Causing distress to users
Could your content cause anguish to users? Although it may look nice, continuous movement or autoplay audio can be very distressing. They could even cause seizures or other physical reactions.
Documents
If you haven't actively made your PDF accessible, chances are it isn't. Wherever possible documents should be published as HTML, like the online version of a UK Statistics Authority strategy document.
Do these regulations apply to me?
Every new public sector website and app will need to meet the new guidelines.
There are also different deadlines depending on when your website launched:
| | |
| --- | --- |
| What's covered | Deadline to comply with the regulations |
| New public sector websites (published after 22 September 2018) | 22 September 2019 |
| All other public sector websites | 22 September 2020 |
| Public sector mobile applications | 22 June 2021 |
Deadline table from GDS accessibility blog
Read about exceptions to the new regulations on the Gov.uk blog.
What do I have to do?
From September 2019 your website must:
publish an accessibility statement that explains how accessible your website is
The Government Digital Service (GDS) has a handy sample accessibility statement you can use.
Thankfully, if you don't have the resources available you may be able to show that you're taking steps towards meeting the requirements rather than have everything completed for September.
What next?
We can help get your website ready for the new accessibility requirements. Get in touch to find out more about the services we offer:
manual and automated accessibility testing
user experience testing
writing for the web training, including how to write accessible content
content design and editing
creating accessible PDFs
accessible PDF training
HTML templates for online documents
help writing accessibility statements