Recently we have: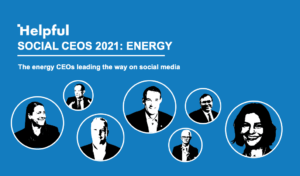 Our latest round up of Helpful Links follows:
Crisis and dealing with misinformation
Accurate location information is incredibly important in a crisis. Mapping tools can be  really important to help understand the situation, warn and inform the public, and respond appropriately.  #Firemappers is an example of skilled volunteers collating and verifying information about US wildfires to help response efforts. This is their story.  
Detailed Covid case mapping is helping officials to target vaccination campaigns. 
Reddit has an incredibly active daily discussion on where to get a Covid vaccine in UK.
YouTube is going to start labelling health videos with information on how authoritative the source is. They also barred Sky News Australia for a week over Covid misinformation.
Completely agree with JoeSpinsTheGlobe drilling for emergencies is really important and makes everyone feel safer. Whether you are at the South Pole or anywhere else in the world, trying to make them as realistic as possible is another good tip.
Good Digital Comms
This was a nice Twitter thread from the new NHS Chief Executive and hopefully there are more updates to follow. 
As the new NHS Chief Executive, I'd like to thank staff for everything you have done throughout the COVID-19 pandemic. I've always been incredibly proud to work for the NHS since I joined as a graduate trainee and I have never been prouder of what we've achieved. 1/10 pic.twitter.com/c7shyW8nFf

— Amanda Pritchard (@AKPritchard2) August 2, 2021
A clear, direct, and honest apology video from Merseyside Police shared on Facebook. Good to see it subtitled too. 
Another good apology, albeit with a different tone, from Innocent. Impressive to see the interaction in the comments too, and a clear commitment to acting on suggestions made. 
To help them to reach a wider audience, the National Crime Agency have worked with a Youtuber

Adam Mosseri of Instagram doesn't always hit the right tone for everyone, but does do some great explanatory videos about the platform and his work. They're professional, yet filmed by him clearly in his home which adds to the authentic feel. 
This is a nice use of data and tie in to key topic of conversation from WPD on LinkedIn. 
Social Media News
Twitter has rolled out some new tweaks for its audio Spaces tool, including easier Spaces sharing to help boost awareness and engagement, and new search tools to find the most relevant Spaces at any given time.
Reels can now be up to 60 seconds long. Instagram's algorithm tends to favour Reels so they are a great way to reach a larger audience. 
TikTok has launched new live features and become the first non-Facebook owned app to reach 3 billion installs. 
Video now accounts for almost half the time spent on Facebook.
Clubhouse is now open to everyone. But should it be part of your digital strategy? Here's a guide to the questions you need to ask before your organisation signs up.
57% of the largest US news outlets have an official presence on TikTok – just one of the interesting stats in Pew Research's look at digital news consumption and digital advertising trends in the US. 
And finally, we enjoyed this story of how an Olympic gold medalist met her coach through Facebook. 
If you have any questions about any of these links or anything else digital please get in touch, we love to help.