Not sure how to reach the right audiences online or how to get the right reaction to your content? We help organisations large and small to step back and understand their channels and audiences better, and put practical strategies into place to engage them effectively online.
A solid strategy needs to be based on what your audiences need, so we start from that. But it also needs to take account of the constraints on your team and your organisation, and be something you can sustain in good times and bad. It's about finding your tone of voice, the right amount of governance and control, and learning from what works.
Getting your digital strategy right can mean a huge difference in awareness, engagement, corporate reputation or sales.
Our digital strategy work is defined by 3 principles:
Start from the needs of your audiences
Help your team to build the skills needed to deliver your strategy without becoming dependent on external help
Pilot new approaches, learn from the data and iterate so you focus your effort on what works best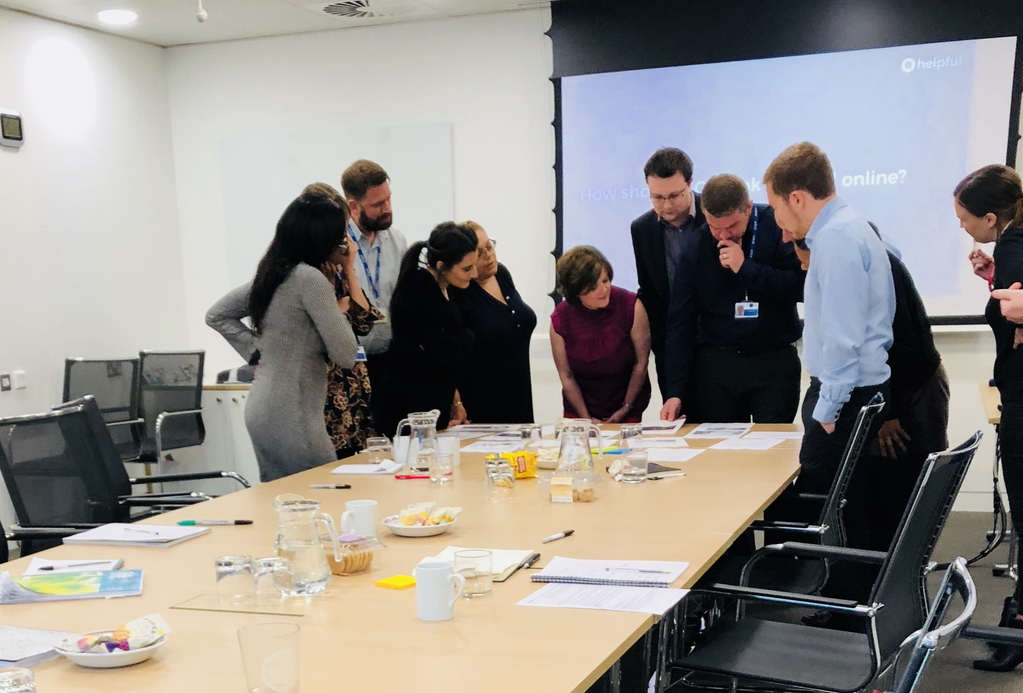 A vision for digital communication the whole organisation can get behind
We work with you to shape a unified vision for your digital and social media work. We map out what's currently being done, and identify things that you might cut back on, as well as work that needs to be started or improved.
When we talk about digital communication strategy, we're thinking about the whole organisation. That includes customer services, influencer outreach, stakeholder or community engagement, marketing and media relations. Take a look at just some of the ways we can help below:
Strategy reviews
We'll review your strategy, give you guidance on how effective it is and make recommendations for how it could be developed or improved.
Audit team skills
Our digital diagnostics help you quickly understand the breadth of skills, confidence and capacity within your team.
Channel audits
Want to create a strategy but not sure where to start? We can audit your social channels, tell you what's working and what's not.
Rationalise digital channels
When organisations merge or re-brand it's important to audit the whole digital estate. We can help you use data to make rational decisions. We act as an independent consultant helping to bring teams and their channels together.
Strategy workshops
We work with you to bring together multiple teams, stakeholders and users. Our proven methods for understanding requirements and analysing existing data mean that we can quickly help you to distil priorities and actions for your next digital strategy.
Find your audience and map communities
We will help you understand where your audience spends time online and how to engage with them effectively, in their own spaces.
Map online communities
Alongside audience mapping, we're experienced in discovering and mapping communities of interest to your organisation as well as advice on how to communicate with them effectively.
Digital consultation and engagement
If you need feedback on a new policy or initiative we can help you identify the most effective strategy for generating engagement online. From consultation websites to social media town halls you can reach your audience quickly and efficiently.
Social media spokespeople and trusted voices
We enable your staff to speak confidently about their roles and deliver impactful messages on social media. We support leaders and front line staff through training, coaching, planning and implementation.
We chose Helpful Digital because they took time to get to know our team and understand the work of this Department. The Helpful team spent time building relationships with different stakeholders. Helpful also co-produced the recommendations with our communications team. This approach helped everyone buy in to the review and its findings, and feel confident working with Helpful. - Department for Education
Get in touch
Looking for strategy support but not sure where to start? Don't know what your organisation needs to see visible results? Contact us at [email protected]. We can recommend possible solutions that will be right for you.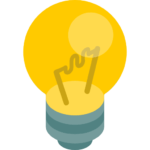 What we deliver
In the past 12 months we have delivered:
A social media review, pilot projects and board-level recommendations for two recently merged organisations who had become one of the largest housing associations in Europe

A social media audit and channel strategy for a major UK Government department

Digital diagnostics to help four affiliate teams in a global energy company to understand their strengths, weaknesses and opportunities to develop local digital channels

A digital strategy for two health regulators

A trusted voices program for the UK's Royal Air Force
Read examples of teams we've helped with their digital strategy
How we work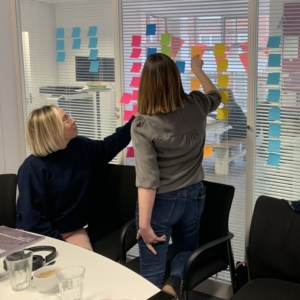 We'll always begin a project by understanding the needs of your audience. This might be research into your online presence, focus groups, surveys or stakeholder interviews. It's this research that means we can offer the best advice and help you develop the right digital strategy for your business.
We like to work in the open as much as possible. We run projects through collaborative platforms such as Teams, Trello or Google Docs, allowing you to see our research, thinking and deliverables take shape in real-time.
Every member of our team has practical experience blending digital with traditional media and governance, giving us a strong understanding of the issues many organisations face and years of real-world experience to draw on.
Your strategy, not ours
Our aim with every strategy project we undertake is for the work to continue after our involvement has ended. Our deliverables aren't thick documents which sit on shelves. We help develop digital strategies that are ambitious, grounded in evidence and good practice, but also practical and sustainable. 
As part of the project handover, we may also recommend ways to take the project further, including a training programme to continue development of your strategy using our Digital Action plan platform or alternatively, a progress review 6,12 or 18 months down the road.