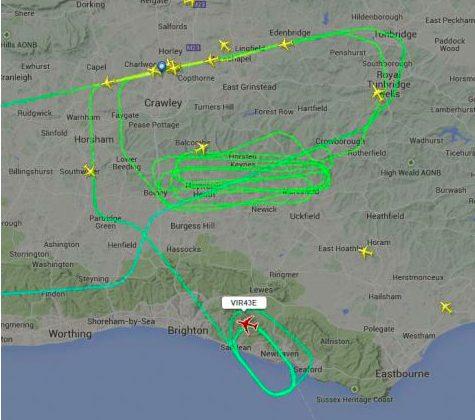 A friend of mine – a pilot – was telling me how a recent mishap had delayed his passage through an airport, to arrive airside and board his plane.
"There's a couple of important procedures that allow me to get airside, but apart from these, on either side anyone, anywhere in the world, knows almost as much as I do about what's happening: the flight plan, our actual course during the flight, delays, type of plane: all of it."
Recent development in the aviation sector have shone a light on the impact that public digital channels are having on how aviation crises are monitored, reported and responded to. The AirAsia team have set a new standard for using social media in a crisis; keeping people informed, whilst demonstrating contrition and empathy for those impacted.
AirAsia's chief executive, Tony Fernandes, has been widely applauded for the direction and leadership he has provided throughout the situation. What is significant about his approach is just how much of his communications with the outside world, which have included unreserved apologies to the families of crash victims, have been conducted over his personal Twitter handle.
https://twitter.com/tonyfernandes/status/549840195579703296
It's not just tragedy that has played out over social media. When a Virgin 747 arrived at London Gatwick airport with one wheel unable to deploy, the first that many people (including the media) knew about it, was through comments made by followers of Flightradar24.com, whose observations broke the news online.
For airlines and airports, the rules and best practice around managing online channels in times of crisis are well understood. We rarely speak to anyone in aviation who does not have a plan of some sort for their corporate channels.
But, agreeing how and when to respond, how to plan for and anticipate likely and potential escalation points, and draft communications content, is only half the work for digital crisis responders.
What about the people factor?
Staff have a crucial role to play online, in times of crisis. When a US airline was publicly criticised for charging US soldiers excess luggage fees, a named member of their staff handled the ensuing publicity professionally and effectively, through a blog. This wasn't a job for the corporate Twitter account, and more was needed than simply keeping people informed, or trying to take the conversation offline. 
Customers are sometimes the ones delivering information, as was the case when a flight  was grounded in August 2010, because of a suspected hijacking attempt. Passengers were tweeting their experiences before the situation was clear to ground staff. The social team did a good job to acknowledge what was happening, but this required a considerable level of confidence and clear thinking.
In our experience, most organisations find it difficult to prepare for and manage the impact of former employees, who can either help escalate an existing crisis, or actually create one via their own actions – perhaps by alleging knowledge of wrongdoing by the organisation. Disgruntled former employees can cause headaches. Even with a relatively accomplished social media team, understanding how to monitor and handle online situations outside of corporate Twitter channels, is key.
In the most tragic of circumstances, it is likely that the family and friends of those killed will take to social media. This can be the most testing situation for those people managing online communications during a tragedy, and something that everyone has to be prepared for. In the case of AirAsia QZ8501, it was the daughter of a pilot who took to Path, one of Indonesia's largest social networks.
No amount of preparation will fully equip an organisation for the full range of challenges it can face during a crisis. However, it is essential to rehearse how to deal with different emotions and role reversal: customers delivering updates and bloggers leading stories. 
There are some important functions to have in place:
real-time monitoring that looks at people, not just topics
a practical escalation process that empowers, rather than strangles
a flexible, nimble approvals process
a confident online team, who can engage quickly and with sensitivity.
In the most testing situations, those representing air travel online need to be ready for more than angry comments from the public, and in tune with the needs of a variety of audiences and channels.