The UK Institute for Government have published a series of interviews with former Ministers, reflecting on the crises they faced during their time in office. It's an interesting read, because most interviewees are no longer shackled by a need to protect their future career. Nonetheless, in their time they were accountable during some serious events. These include public health scandals, major policy reform and financial crisis.
You can read the summary PDF, with links to more in-depth transcripts at the end.
Reading Ministers' stories brought back a lot of memories, either because I had worked with some of those interviewed during the crises they described, or because the experiences sounded very familiar.
What stands out in these stories is the attention that's paid to mainstream news as a key indicator of crisis. If it has a headline, then it's a crisis. If journalists are calling up the press office, it's a crisis.
It will be interesting to read an updated set of interviews in 2020, or thereabouts. I'd hope that a retired Transport Minister will recall the pressure of a long-term, vociferous and highly damaging online campaign by commuters on the Southern Rail network, long before 'Fleet Street' made it headlines. Likewise, Vauxhall's car fires, widely discussed online, months before customers appeared on Watchdog.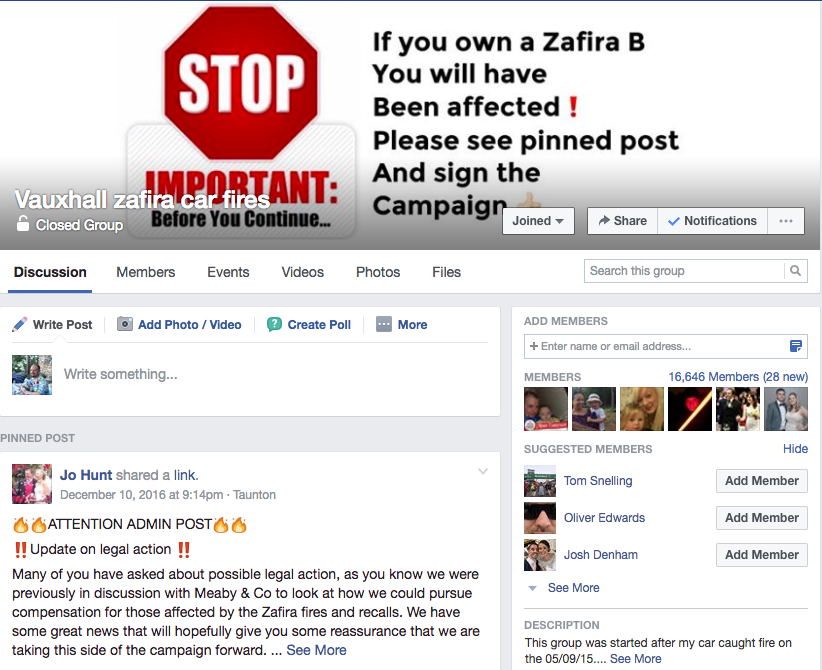 Ministers are reliant on the Civil Service to provide them with distilled, accurate and representative packages of information and advice. In these circumstances, listening to the web and responding to your audience online (which is very different to 'managing the media') can provide the Government and its representatives with a much more balanced view and a more accurate sense of whether something is a crisis.
One day in 2009, my Department of Health press office colleagues began receiving calls from the press about the death of a young woman following a routine vaccination. Headlines were being drafted and a new health scare was in the offing.
Most of the lessons identified in the IfG summary were in place, including:
prevention and preparation
managing teams and relationships across government
getting a grip on the facts and taking action
communication with the public
learning lessons after the event
Except that those first calls still triggered thoughts of crisis.
However, when we looked at what was being said online, in Mumsnet, on Twitter, Facebook parenting groups, the conversations were minimal and cautious. Parents and young women were speculating that the person who had died must have had an underlying health condition – as was later proved to be the case.
On this occasion I had the opportunity to make sure these conversations were fed in to the information presented to Ministers. However this wasn't, and – as far as I am aware – still isn't, always the case in other organisations.
This isn't the fault of digital and press teams, or Ministers. But it is indicative of a culture that still does not fully integrate online listening into that key lesson from the IfG report: prevention and preparation. It is also indicative of a culture that still places a little too much emphasis on tomorrow's press cuttings and broadcasts.
Of course, this works both ways. When traditional media have stopped turning something in to a crisis, you might find your audience are still expressing concerns online. This report from MediaMiser (PDF) shares some interesting data on how media coverage and online conversations around the US flu vaccine in 2015 peaked in different months of the year
If you support a senior colleague and they identify a crisis, let's first make sure we are clear on who this is a crisis for, and what the audience are saying – and not just traditional media.