Recently we have:
Written a guide to social media account security

Delivered virtual crisis training exercises and supported agencies to deliver simulations using our

Social Simulator

software

Held the first session of our new

mobile video skills training for press officers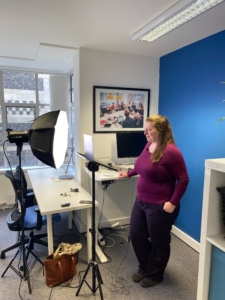 As always, we've been busy reading too, here are a selection of some of the articles we've enjoyed and wanted to share with you all including this practical guide to managing distractions and focussing on your attention span. 
Accessibility
Public Sector websites need to meet the new accessibility guidelines by 23 September 2020. It's important that social media content is accessible too, both day to day and during a crisis. We've put together this guide. Social media channels are working on improving accessibility too. Twitter rolled out audio tweets earlier this year and were criticised for their lack of accessibility. They've now accepted they have work to do with a range of improvements planned including automated captions to audio and video by early 2021. 
Misinformation
Misinformation and disinformation around coronavirus and the forthcoming US election are still circulating despite the efforts of digital channels. Efforts are being made to help people to check the information they see and share. 
Microsoft has launched a Video Authenticator to help identify deepfakes. 
First Draft have built an App containing links to a series of verification tools to help you to assess whether digital content is genuine or not.
WhatsApp have incorporated quick links to Google search results into viral messages to help users to check the accuracy of what they are reading. 
The US election has prompted action from Facebook and Twitter as well as TikTok, and big tech companies are coming together to work on scenario planning and wargaming.
Twitter has written up some useful tips on effective use of Twitter lists.  One of ours that we often look through is Social CEOs to find examples of trusted voices using Twitter well. 
Twitter is also making quote tweets easier to find. This is useful if you want to see all of the engagement for a particular tweet whether it's one of your own or someone else's, in the past quote tweets have been hard to find.
Good Digital Communications 
Ashley Rogers use of twitter in a diplomatic capacity is really interesting. 
Tim delivered a session on how to handle Social Media in a Crisis for MEPRA members recently to help them to develop confidence and practical skills to deliver under pressure through a live simulation. We also enjoyed listening to this podcast from MEPRA and AMEC on evaluation. 
Helpful news and updates
We've enjoyed a partial return to the office and pleased to say our orchid survived lockdown. We're looking forward to speaking at a PRSA NY event in early October.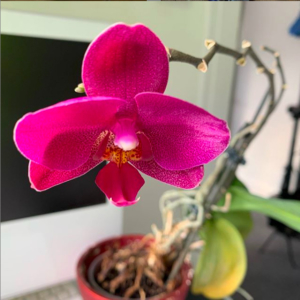 Get early access to our briefings, updates and product news when you sign up to our emails via this link. You'll receive a copy of our guide to Twitter's new reply functionality when you register. We'll only send emails when we have something useful to send you.