We're thrilled to have been accepted again onto the Crown Commercial Service's G-Cloud 12 Framework. That makes it 12 out of 12 iterations for us on the groundbreaking digital framework, stretching back to February 2012.
But G-Cloud 12 marks a bit of a departure for us: since we refocussed our business earlier this year, our new line-up of cloud support services reflect our new emphasis on digital capability-building. But first, some nostalgia…
Eight years of helping government clients work in the cloud
Way back in 2012, we joined the first G-Cloud framework, part of the insurgency led by GDS and its forerunners like Chris Chant, against the unacceptable gouging of public sector buyers by systems integrators and inflexible contracts.
In the early iterations, we mainly delivered intranet work through G-Cloud, helping clients deploy our open source Govintranet system – an intranet that people actually like to use, built around user needs and content strategy – to a range of cloud-hosted environments. Govintranet is now led by the fine folks and Helpful alumni at Agento Digital.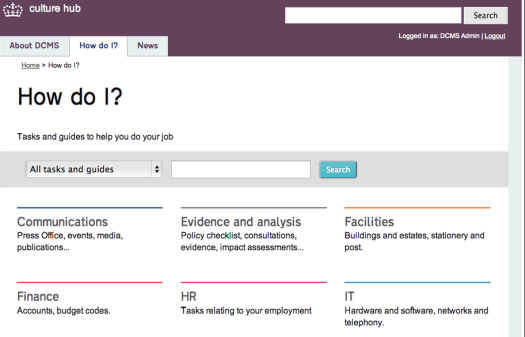 Delivering digital change at pace and on tight budgets
Through G-Cloud, we helped launch Local Digital's local government revolution in digital government in 2018, with an agile, iterative presence for the programme. It enabled hundreds of local authorities around the country to commit to more collaborative ways of working through the Local Digital Declaration with online signatures and applications for the groundbreaking grants programme:
Supporting government's highest profile communications campaigns
Our work on G-Cloud with the Department for Transport led us to build the site for THINK!, the road safety campaign which stretches back over 30 years. The cloud server replaced tricky to support in-house technology, and the platform integrates a range of cloud services to showcase the campaign's evolution over the years, and support safety work in schools.
Video-based peer-to-peer learning in the cloud
We supported the pioneering innovators behind the Metropolitan Police's Metflix application, which gets officers and staff creating and sharing bite-sized video tutorials about how to do the day job – even when they're working remotely. The cloud has transformed what's possible and the costs involved, enabling grassroots teams like Metflix to go from an idea to a proof of concept, up to a service supporting 15,000 users using low cost technologies such as WordPress and Vimeo.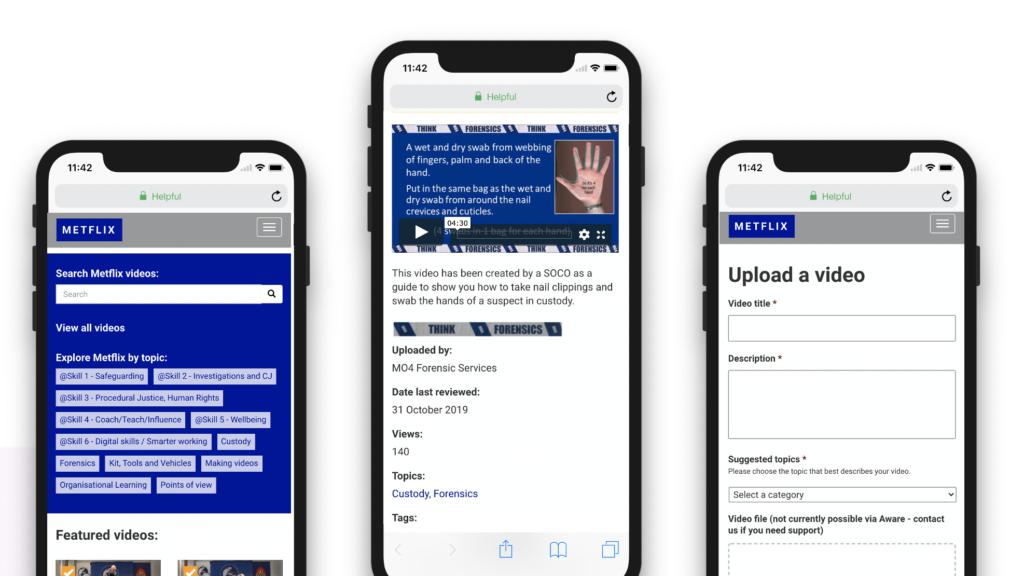 For 2020: a focus on supporting digital skills and capability-building
Since April this year, we've sharpened our focus as a team on digital skills, from social media management and analysis, to preparedness to handle cyber threats. Our line-up on G-Cloud 12 has the same fundamental Helpful values of practical learning and empowerment but covers a new range of areas to help teams use cloud tools confidently:
We help your team create engaging content, in the right places to capture your audiences' attention. From in-person classroom sessions, to virtual self-paced blended learning on your in-house learning platforms or our Digital Action Plan, we tailor learning to the needs and skills gaps of each individual.
Through workshops and analysis we shape a blueprint for your digital communication. We audit current channels and teams, diagnose current barriers and gaps – and identify how to bridge them. We help set realistic KPIs, SMART objectives and appropriate governance and operating models, and help embed them in the team.
Our crisis training workshops and simulation exercises ensure your crisis plan is adapted to modern media, and your team has the confidence and skills to deliver. From issues of terrorism to natural disasters, reputational threats to internal risks, we offer readiness assessments, training and immersive simulations for crisis management teams.
Our cybersecurity crisis simulation and training workshops help you work through incident management plans in a controlled communications environment – either to train or test teams on cyber threat handling. We combine rehearsal of the technical response with stakeholder handling, customer communication and internal engagement (HR, legal, operations, customer service).
We help you pick consultation methods and platforms which achieve constructive results. Our implementation support ranges from scoping and strategy design to coaching leaders and community managers; platform integration of cloud-hosted tools for consultation and engagement and the content design of materials for effective outreach and involvement of your audiences.
We're currently working on some fascinating projects with a range of government and commercial clients around the world, from combatting disinformation to building trust in frontline staff online, in-house video production skills to rolling out social media skills to a global workforce. We'd love to work with you too!