We were really pleased to see the safe landing of Air Canada flight AC837 last night.
I was first alerted to the situation while scrolling through Twitter and it was breaking news that the flight was circling Madrid airport burning off fuel ahead of an emergency landing.  Many of the things I spotted on social media during the evening are typical of how such incidents play out online and really highlight the speed at which stories break and how quickly you need to be monitoring if your organisation is involved.
Publicly accessible data is now a major source of news stories. Everyone with an internet connection has access to flight radar information and as soon as an unusual flight pattern is spotted questions begin to be asked.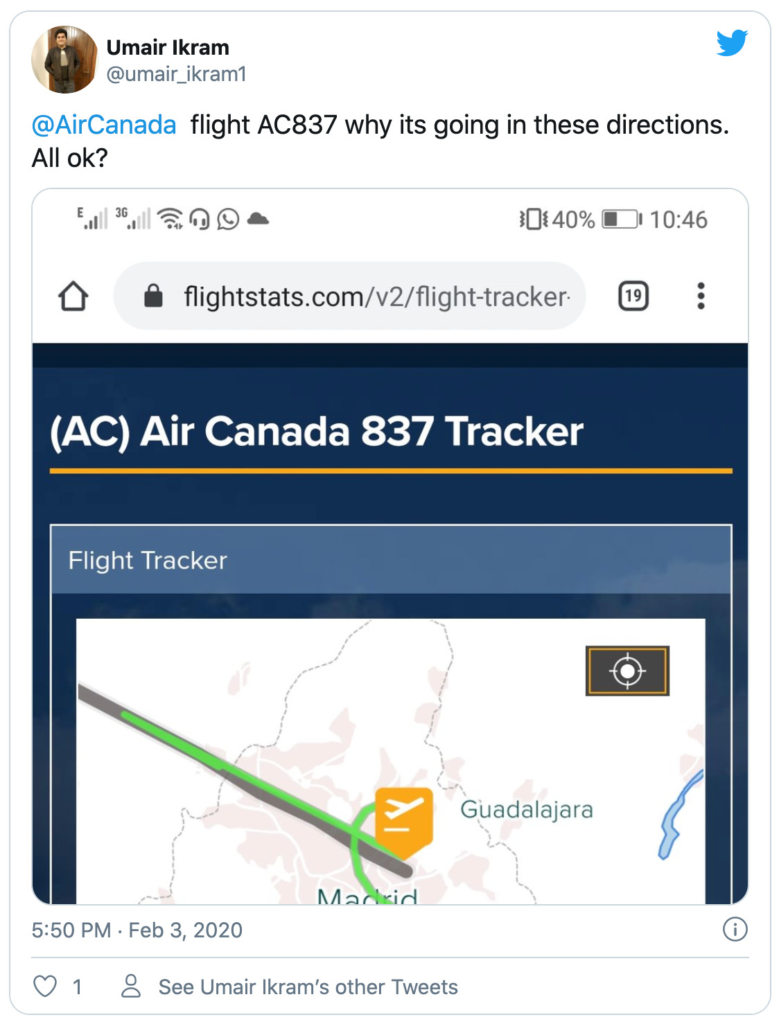 Eyewitness accounts, even from planes still in the air, are another key source of information and shareable social media content about an incident. Passenger @thelastfedor sent a series of updates on Twitter during the journey.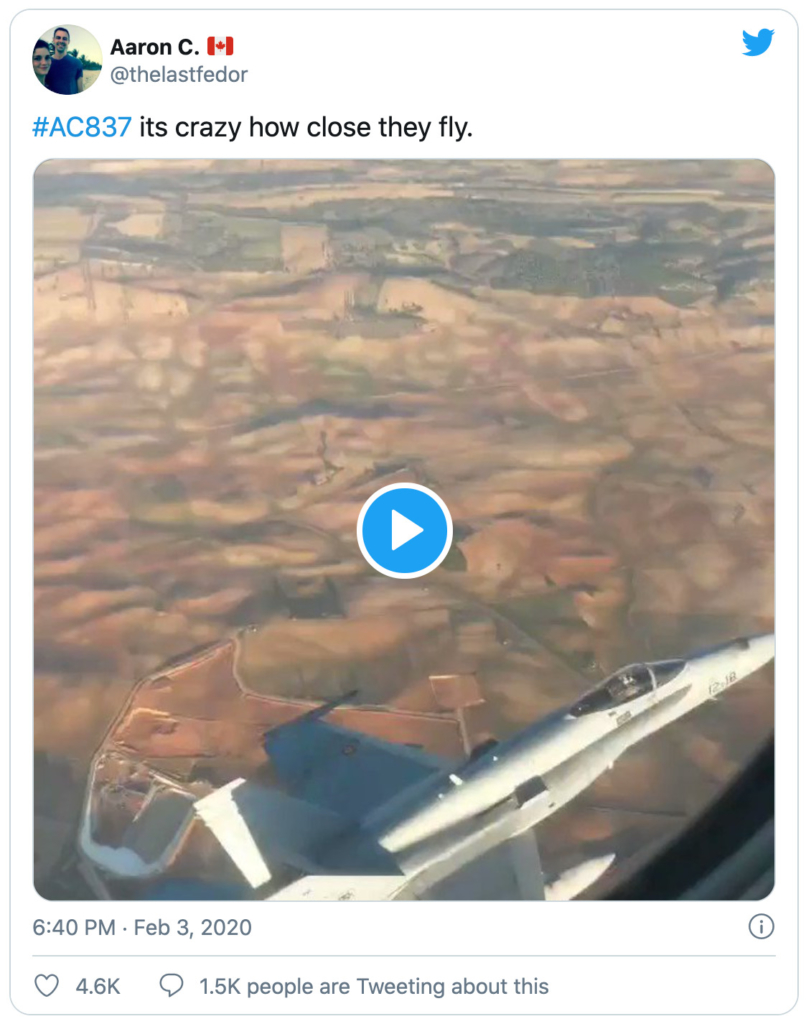 Thousands of people on Twitter also watched a live stream of the plane landing safely.
There's a number of posts under #AC837 on Instagram too, although not all appear to be genuine and some are using footage taken from Twitter. Google reverse image search and the comments underneath posts can sometimes help you to work out if an image is real or not. 
The media quickly pick up on eyewitness reports and we can see in the replies to the tweeted eye witness footage journalists are asking permission to use the photos and videos in their coverage.
A wide range of stakeholders will quickly join the conversation on Twitter. In this case, the airport – with tweets in both English and Spanish, local emergency services, the Spanish pilot's union, and many more were quickly active online.
It's important for any organisations involved to closely monitor these conversations and think about how best to find all relevant content including misspellings or other variations. Yesterday both #AC387 and #AC837 were being used on Twitter, other posts referenced the type of plane, a Boeing 767, rather than the flight number.
Traditional lines between media and social media don't really exist.  The statement issued via email by Air Canada's media team was shared on Twitter as a screenshot and text.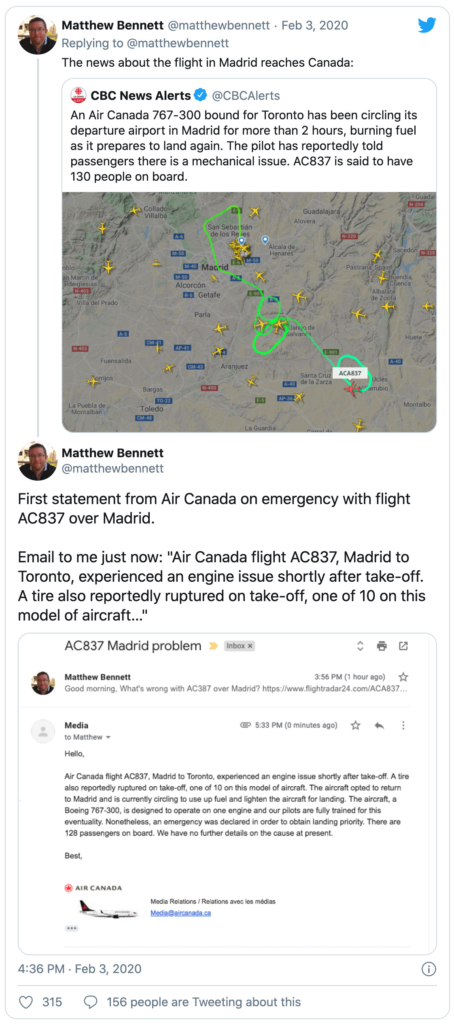 Ideally, Air Canada would have added this to their own social media accounts; it's a good statement that puts the incident into context, and tries to reassure those worried about the flight. We advise the organisations we work with to have a process for signing off both media and social media lines at the same time so that the information can be shared as widely as possible.
This was a fast-moving situation that fortunately was resolved safely after a few hours.  Speed of response is crucial in such a situation, so how can you prepare to respond quickly to something like this?
The best responses come from teams who have planned, prepared and practised their crisis response. 
Make sure you:
Know what data your organisation releases, or can be accessed by the public and journalists.

Have monitoring systems set up so you can keep an eye on what key stakeholders are saying day-to-day and during a possible issue. 

Ensure the whole communications team is familiar with social media monitoring, and how to set up new searches during an incident.

Empower your team to be able to adapt media lines for social media. Practice with 'regular' news updates, so that you are used to editing press releases and responses for social media channels.
There's a more detailed guide on how to prepare for a crisis response over on our Social Simulator website.