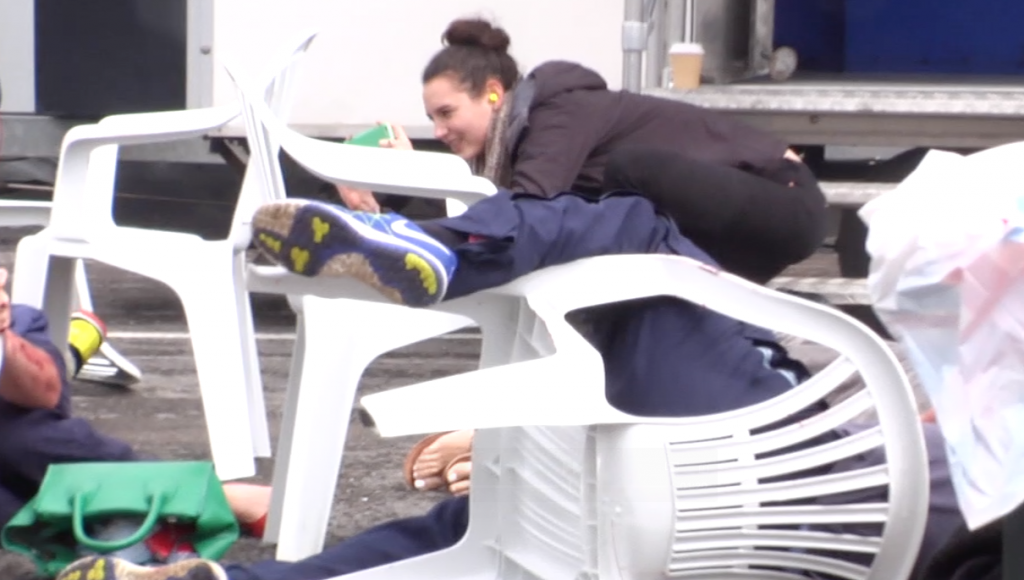 I'm Kate, and as the newest member of the Social Simulator team, I thought I'd take this opportunity to introduce myself and share my experience with you all. I have joined the team after moving to London from Australia. The motivation to move to the UK was sparked by my involvement in the Queensland Government's emergency response to Panama Tropical Race 4, an exotic banana disease, after it was first detected in a major production area in early 2015. My communications role in the response was fast pace, versatile and challenged every element of my professional training. The experience inspired me to move abroad and pursue a role specialising in crisis communication. So here I am – pursuing that opportunity at the Social Simulator!
To give you a bit of background, I received the Bachelors of Journalism and Arts (Criminology) from The University of Queensland in Brisbane, Australia. At the time of study, I aspired to be a journalist, working as a reporter across radio and television during my final year of university. Although I liked the adrenaline rush of covering breaking stories and having a professional excuse to be nosey, overtime I decided the media world wasn't my professional calling. Instead I realised all of the aspects I liked about journalism were integral elements of public relations. So, I leapt to the other side and started working in government corporate communications.
During my time with the Queensland Government I worked across a number of portfolios covering the accounts of economic and business development, agriculture, and biosecurity. Over various account manager positions, I developed communication strategies, provided media advice and worked on a number of government-lead crisis responses. My work with the Queensland Government was certainly varied and provided me with a raft of knowledge and experience that will serve me well across my career.
I believe each professional opportunity provides complementary learning experiences. To date the golden piece of PR advice I've received from a former manager is that you can't control what the press writes – you have limited control over the individual actions of others. However, organisations can control what is officially released, such as; key messages, spokespeople and timings.  This advice is particularly relevant to successfully communicating in a crisis. In the busyness and heat of it all, take the time to stop, plan and invest resources into best delivering what you can control. Better still, contact us to test your company's current crisis response capabilities to ensure your team is rehearsed and better prepared for whatever lies ahead!
What lessons will I learn from my time at the Social Simulator? I'll endeavour to update you of them in due course here, on Twitter and via LinkedIn, so be sure to follow and connect with me.
Kate.
@kate_rawlins_