How do organisations go about winning back stakeholder trust following a crisis?
In early 2015 Anthem, a US healthcare company, became the latest organisation to fall victim to a cyber-attack, with hackers accessing data belonging to around eighty million people. Anthem's response strategy, which centred around a statement issued on behalf of the company's CEO, Joseph Swedish, provides a nice illustration of some key best practice crisis communication principles – i.e. demonstrating Empathy, Competence and Resolve.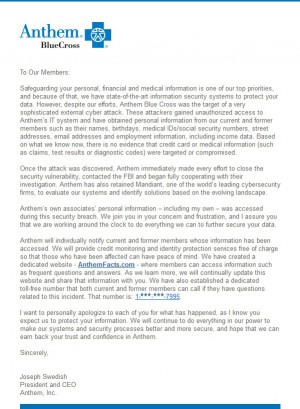 Empathy: Anthem placed customers at the heart of its crisis communications response; recognising that maintaining the trust of key stakeholders is an essential element of any company's efforts to safeguard its long-term commercial interests following a crisis.
From the outset of the situation, Anthem's CEO was not afraid to say 'sorry':
"I want to personally apologize to each of you for what happened, as I know you expect us to protect your information."
While corporate legal counsel is often reluctant to offer up an apology for fear of it being seen as a tacit admission of guilt and liability, the Anthem case demonstrates that, as long as you choose your words carefully, it is possible to express regret without leaving yourself legally exposed.
Competence: Crisis communications is fundamentally about doing the right thing and then communicating it to your key audiences in a timely and transparent fashion.
In its statement, Anthem combined strong messaging: "Safeguarding your personal, financial and medical information is one of our top priorities", with proof points outlining details of its operational response: "once the attack was discovered, Anthem immediately made every effort to close the security vulnerability, contacted the FBI and began fully cooperating with their investigation". It also set out the steps it would take to safeguard customer data: "Anthem will individually notify current and former members whose information has been accessed. We provide credit monitoring and identity protection services free of charge."
The Anthem communications team opened a dedicated helpline for concerned customers and launched a dedicated website – Anthemfacts.com – to provide updates and information.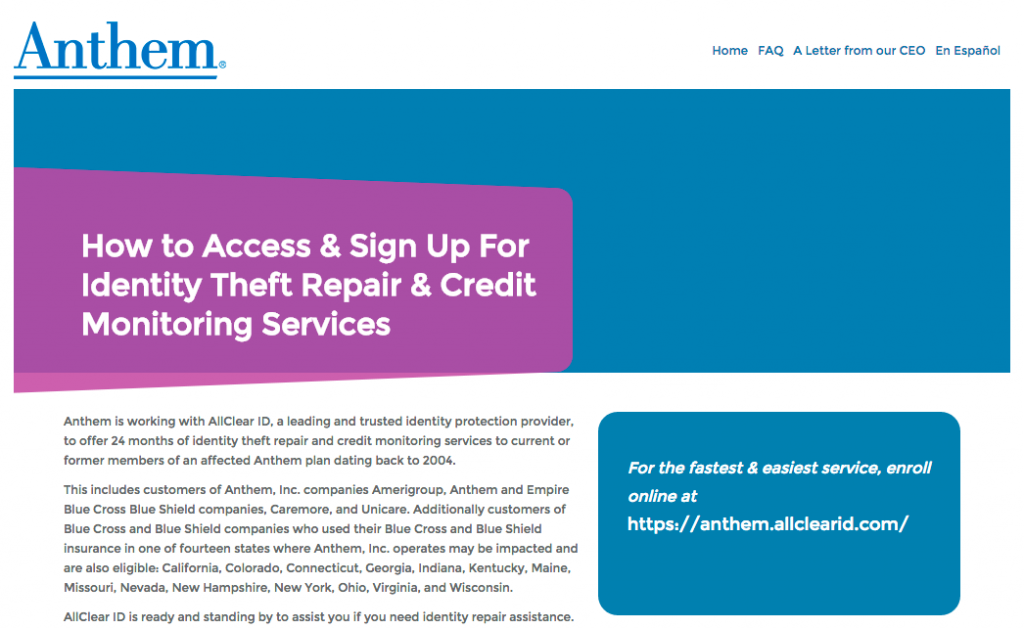 Resolve: Crises and serious issues can raise a number of difficult challenges for an organisation, all of which need to be identified, prioritised and proactively mitigated. This process can be time-consuming, extending over weeks, months or even years.
As well as demonstrating empathy for those affected by, and control over, the situation, it is crucial that a company reassures stakeholders that it is committed to managing its response over the longer term: "We will continue to do everything in our power to make our systems and security processes better and more secure, and hope that we can earn back your trust and confidence in Anthem."
Anthem demonstrated some smart approaches to winning key stakeholders back, which represent good practice for any organisation in a similar situation:
Communicate early and tell your company's side of the story
Take meaningful action to resolve the situation and tell people what you have done
Proactively correct misinformation
Don't be afraid to apologise
Ensure you are consistent in your messaging across channels and markets