Recently we have:
Delivered some of our biggest ever crisis simulations, including one for over 30,000 people and another involving more than 30 different organisations on the US Pacific coast

Worked on a 24 hour exercise that followed the sun, starting with communications teams in Asia Pacific, then handed over to Europe and Africa, and finally teams in North America

Welcomed writer and blogger Emma Tye and crisis specialist Jess Evans to our team 

Gathered all of the UK team to a Helpful day in our London office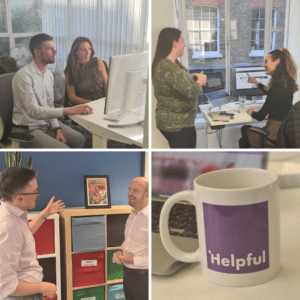 Our latest round up of Helpful Links follows:
Crisis and dealing with misinformation
'Interesting if true' motivates people to share  – an interesting look at how misinformation spreads.
YouTube has said it will remove content that spreads misinformation about all approved vaccines, expanding a ban on false claims about Covid-19 jabs.
Facebook has announced new initiatives to raise awareness of climate change, and tackle climate misinformation
This news story highlights importance of quickly correcting misinformation.
Good Digital Comms
Really engaging post from Bernard Looney of BP, one of very few Chief Execs to use Instagram in a work capacity really well
View this post on Instagram
Fabulous visual from National Highways SE on Facebook to explain delays to road repairs 
Social Media and Digital News
The latest Pew Research on news consumption via social media found that a little under half (48%) of U.S. adults say they get news from social media "often" or "sometimes," a 5 percentage point decline compared with 2020. 
TikTok has reached 1 billion users
Social media channels are already starting to publish tips and guides to the Holiday season.
Here's TikTok's Holiday Guide Part 1
This is Snapchat's Holiday guide. 
Twitter's #Holiday2021 Guide is also now published.
Twitter is testing communities, but it's currently only available to some iOS users. 
Video on Instagram is changing, there's no more IGTV. 
Tik Tok is being used to share information about US Congress Members' trading activity
We're always keen to learn and a couple of us are currently reading Tik Tok Boom which has some really useful context and algorithm guidance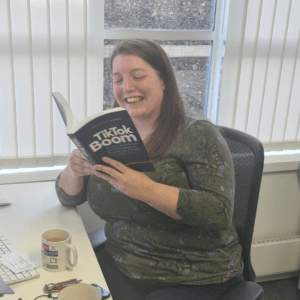 If you have any questions about any of these links or anything else digital please get in touch, we love to help.