Recently we have:
Helped a high profile health and beauty brand to validate and rehearse their crisis response plans, with teams in the Ukraine and Romania.

Contributed to a large-scale emergency drill in the Netherlands.

Supported a military client to take a different approach to managing complaints and criticism on social media.

Begun a deep dive analysis of a client's most engaged social media followers. 
Our latest round up of Helpful Links follows:
Crisis and dealing with misinformation
Excellent beginners' guide to social media verification from Bellingcat, with useful examples too.
Derby Council sack workers over cemetery TikTok videos,  this story is an important reminder for organisations to monitor a range of digital sources, not just Twitter. 
"Our politics is awash in ampliganda, the propaganda of the modern age." writes Renée DiResta in this Atlantic article about coordinated amplification of messages on social media. 
Good Digital Comms
Polly Neate of Shelter is definitely a social CEO. This recent set of Instagram stories shows how her updates reflect both her work and her interests.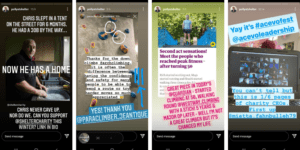 It's really important to adapt content for different channels and audiences. Ryanair recently announced a new route from Derry to Manchetser and there was a noticeable difference between their press release and their Instagram post.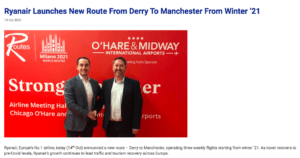 View this post on Instagram
Social Media and Digital News
Need to catch up on all the Facebook coverage? Vice have you covered.
This article in particular is useful for understanding why Facebook moderation feels very different depending on where you are in the world.
In China, LinkedIn has changed its strategy. It will look and feel very different from next year. We'll be keeping an eye on what's planned, to keep our global clients up to date. 
Two very popular updates from Instagram this month. They've added the ability to post from a desktop and anyone can now add a link to an Instagram story.
Instagram have also rolled out collabs after a small scale trial.
This is a nice example of a bus company working with a local instagram community on a competition. 
View this post on Instagram
Good news for accessibility and monitoring as Youtube improves caption options and the ability to search captions. 
One of the major issues with Clubhouse and other audio channels is a lack of recording and replay options, especially for organisations who want to communicate with people in different time zones or simply have busy lives. Twitter Spaces is making a recording and replay option available to some users which will help to combat this. 
If you have any questions about any of these links or anything else digital please get in touch, we love to help.