Our approach to projects
We're firm believers in simple, clean websites based on a solid understanding of what the users need and how the site can be made intuitive and easy to run by the publishing team.
By developing and testing a prototype early on, you'll be able to see what the site would look like and be part of the testing and iteration process, rather than being delivered a fixed end result which may not be what's actually the best fit for your users.
We keep in touch through the project both by phone/email and using the web-based project management tool Trello, so you can see what's being worked on and give feedback in context.
For each launch, typically, we work in four stages, drawing on a common process for iterative digital development: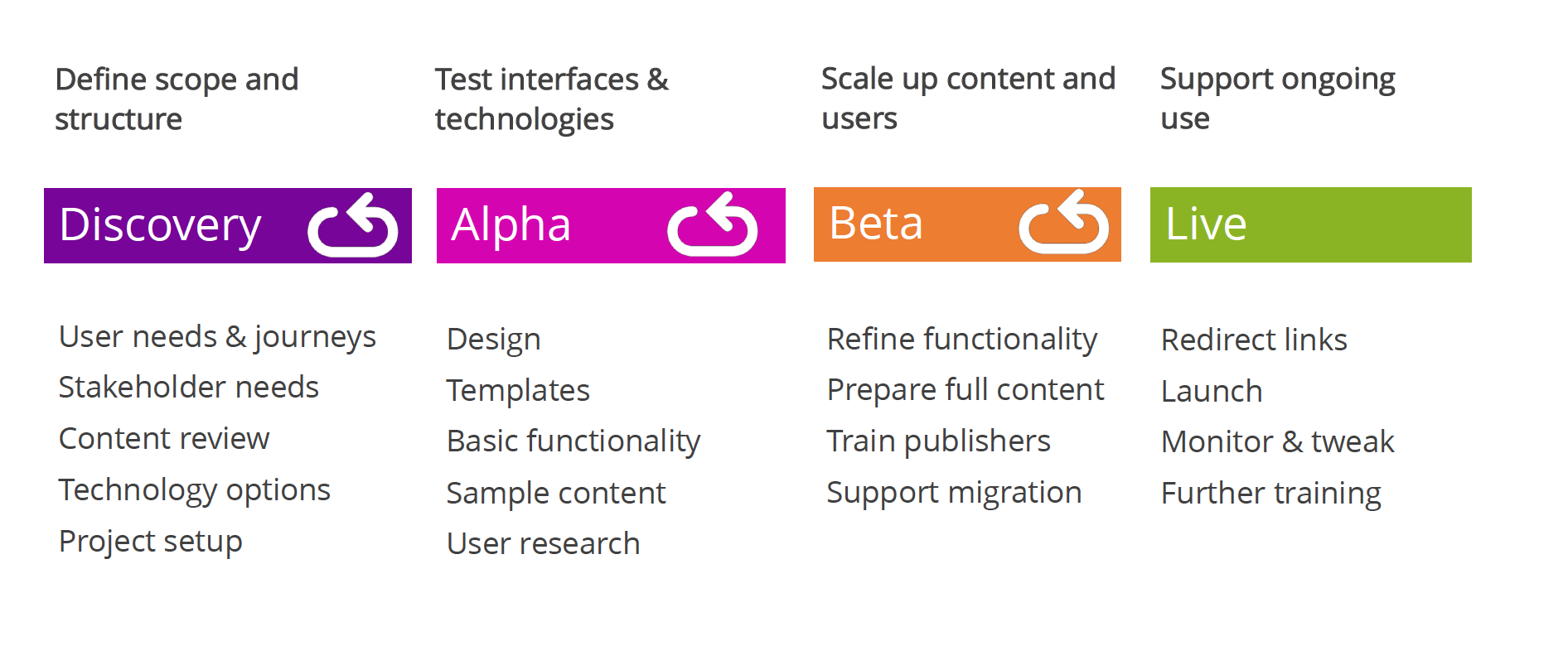 1. Discovery: define the scope and structure of the site
Review any user insight you might hold to give us incite on how best to make the site work
Basic design concepts
Understand the scope of the functionality the site needs to support
Sign off on key page templates and agree site structure
2. Alpha: test the interfaces and technologies for the new site
Create the stylesheet, determining the look and feel
Develop a skeleton site to test structure and design
In-house qualitative testing and incorporate feedback in to the site build
Sign off on final site design and structure
3. Beta: scale up the content and functionality in the site
Complete work on functionality, building the site in the WordPress CMS
Content migration
Training of website editors
Sign off functionality
4. Live: launch and support ongoing use of the site
Further training
Testing and refinement
Final checks
Once signed off, put the site live