Crisis and customer care training and simulation
We bring challenging - sometimes nightmare - scenarios to life for clients around the world, to build up experience and confidence in a secure, learning environment.
People expect more online than a dry press release, and social media brings your staff, journalists, customers and stakeholders into one channel to talk to each other.
To build your crisis and customer service capability, you need practical training and testing, with credible scenarios and practical tasks using realistic tools. After all – it is people, not processes, that manage a crisis or serious customer issue.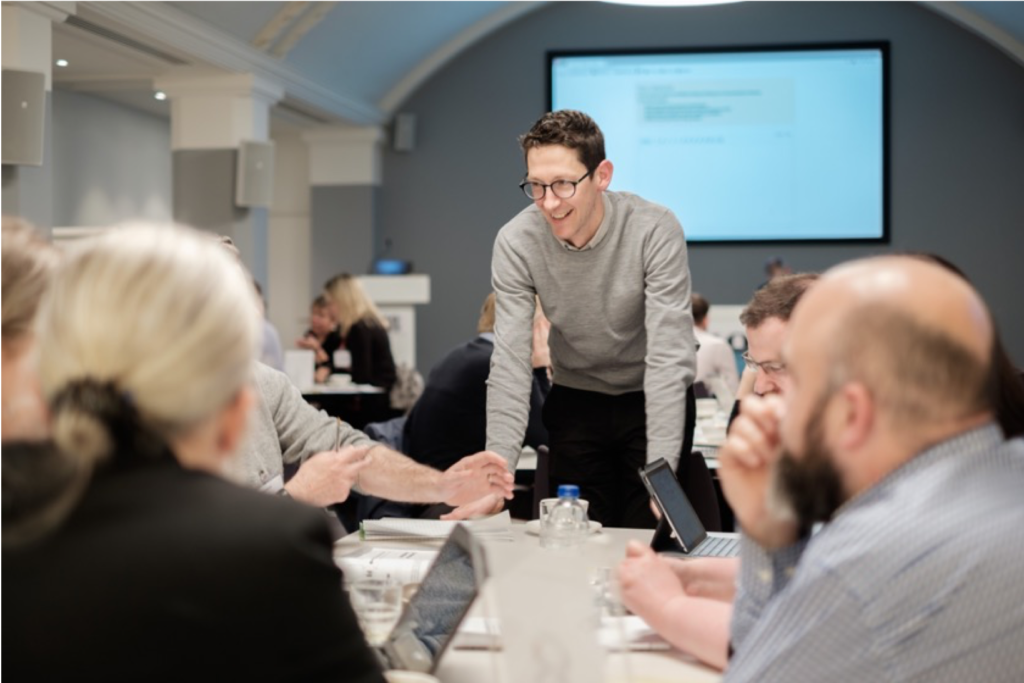 Our innovative simulation software allows your team to sample the pressure and scrutiny that accompanies a crisis or to work through an escalating customer care issue. We give them accurate recreations of your internal, social and traditional media channels with which to communicate and rehearse their roles behind closed doors.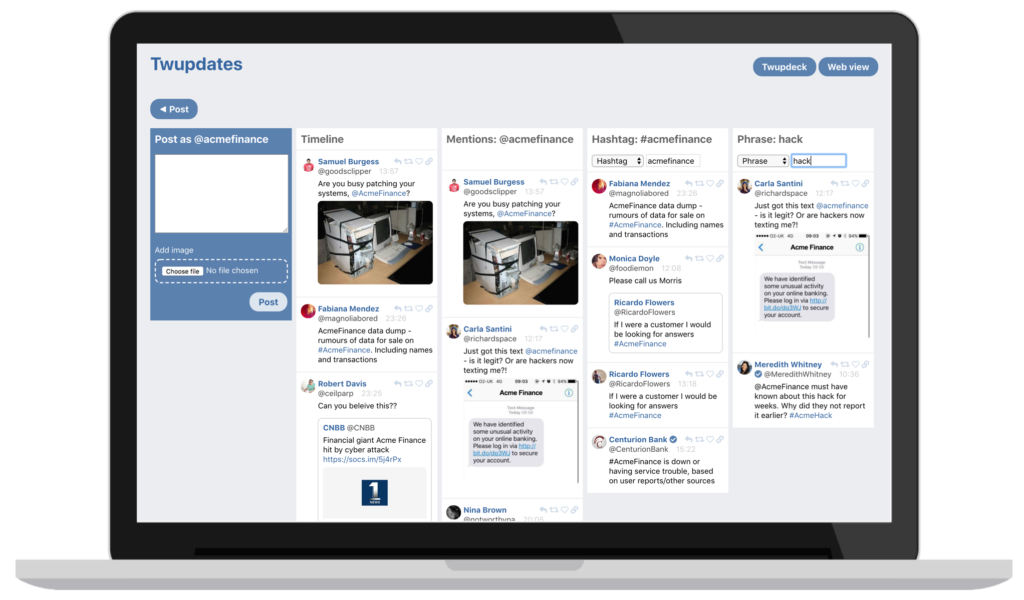 Our Simulator is a hands-on, private digital environment that enables realistic and interactive simulations. It help brands protect their reputations online and enhance their digital crisis resilience.
We bring the challenge of crisis or customer service to life for larger groups with Crisis90, our facilitated workshop platform. Crisis90 sees teams work through scenarios competitively, comparing and contrasting strategies and tactics to build awareness and team-working.
We help you to:
see how your crisis plan stands up to social media
practise behind closed doors
rehearse your rapid response capability
handle the full gamut of stakeholders
stress-test customer service teams
respond to realistic media stimulus
Crisis simulations
Private sessions using our software-based exercises to simulate scenarios across social media, video and email
Workshops
Team-based workshops to work through escalating customer issues on our practical interactive platform, and learn from each other
Best practice training
Expert advice on good practice in handling difficult situations online in line with crisis communications theory and real-world examples
Our work