On Tuesday I joined 4,000 others at the Women Of Silicon Roundabout conference in London, celebrating gender diversity in tech. The day as a whole was extremely interesting and inspiring.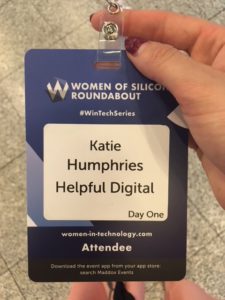 The best bits
The standout for me was Sarah Raymond, product lead at Spotify. Spotify have 170 million listeners across 65 countries so pinning down and understanding the most common user journeys is a challenge.
To gain some real-world understanding, user researchers followed testers wearing eye tracking glasses for a week so they could see the product being used in real life. Taking user research outside of the usual studio environment meant they could watch how users interacted with the app in situations like the gym, studying for exams and travelling in the car. For the Spotify integration with Google Home, researchers actually sat in peoples homes and observed.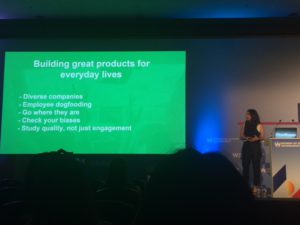 Some more interesting insight from Sarah was how Spotify use their own staff to conduct user research. Spotify recently revamped their free version, but when most Spotify employees use the Premium version how can they adequately make these changes with no real personal insight? To combat this, every employee at Spotify had their premium turned off for a week so they could use the free version, and provide feedback from a real use scenario.
Deloitte Digital shared a lovely Maori proverb:
"What is the most important thing in the world – it is the people, it is the people, it is the people."
It is critical that we understand our users and their needs because they are at the heart of everything.
How I'll take this forward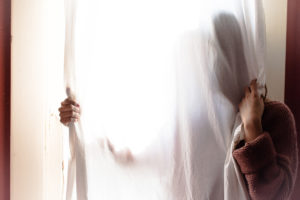 Sitting in our users' homes and watching how they interact with our products is not realistically on the cards. But for products that are used by clients in-house, observing users in their real-world environment is something we should think about.
We have a range of employees at Helpful with different roles and different backgrounds. We should be utilising this free resource to gain more feedback from a range of diverse (and free) testers.