Helping Wilton Park present its unique discussions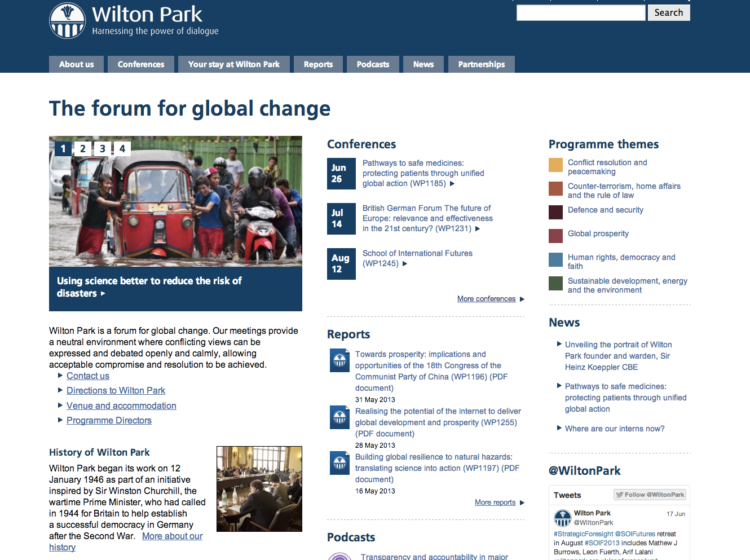 Wilton Park organises over fifty events a year bringing together leading representatives from the worlds of politics, diplomacy, academia, business, civil society, the military and the media. Many of them take place at a remarkable building in the Sussex countryside, where meetings provide a neutral environment where conflicting views can be expressed and debated openly and calmly, allowing acceptable compromise and resolution to be achieved.
Granted an exemption from being incorporated into the GOV.UK website, the Wilton Park team needed a new platform to help promote and manage their conferences, reports, podcasts and news.
With their help, we built a mobile-friendly, elegant site in WordPress which dramatically reduces the time taken to publish material and provides dynamic links between reports, events, podcasts, sponsors and strategic themes, to help users navigate the rich archive of material easily before and after each event. The site ties into Wilton Park's event booking system processes, and provides material for a regular email newsletter.