Supporting change affecting 6,000 staff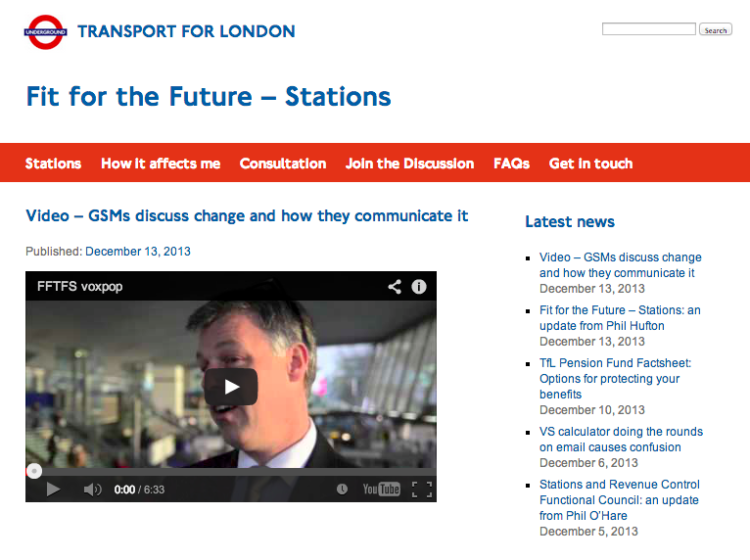 In the modern age, smart organisations facilitate conversations with staff, rather than dictating to them.
Transport for London launched an engagement programme with 6,000 station staff using our Read+Comment discussion platform, enabling staff and managers to learn and discuss what the organisations Fit For Future Stations programme means for them individually. They distinguished discussion - appropriately limited to those affected - from the proposals themselves, which are publicly viewable.
Along with customising the look and feel of the site, we extended the functionality to support private discussions amongst verified TfL staff only. TfL has read or engaged with hundreds of comments, helping staff and managers through change with clear information and dynamic FAQs designed to address real questions. The internal communications strategy has been covered by AllThingsIC.
Crucially, the mobile workforce can access the platform from any device, from a workplace PC to a personal tablet or smartphone, meaning that some of the busiest discussion periods have been in the evenings.