Enabling patients to access hospital services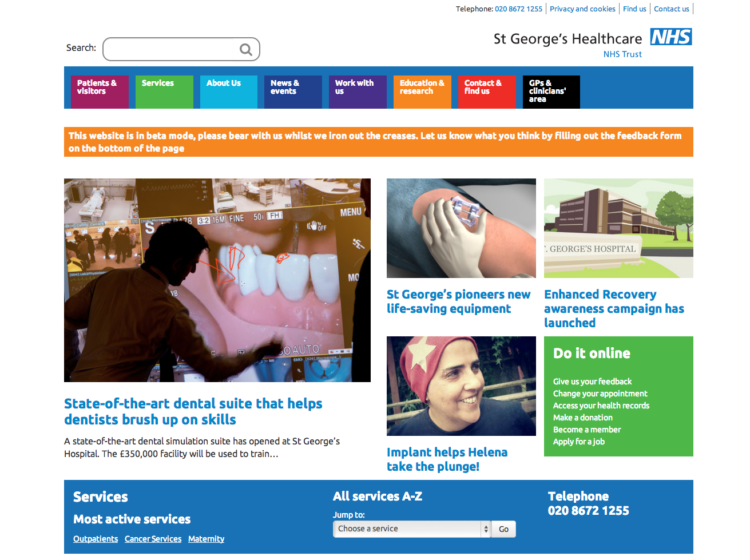 We've worked with St George's Healthcare NHS trust over several months to turn their existing website, which was managed manually, into a WordPress-managed platform enabling them to work more efficiently and keep content more integrated and current.
Search was a bugbear on the previous site, and by tuning and extending WordPress' search drawing on the best of the open source plugin community, we've been able to ensure patients, staff and stakeholders can find things much more efficiently. At least a quarter of visits to the site are from mobile devices, so templates are responsive to different devices and screen sizes.
The end result is a site that gives this innovative, pioneering Trust a much more robust platform to communicate: helping patients find out about services and clinicians more easily, and for the organisation to showcase more of its groundbreaking work.