Providing guidance and career opportunities for staff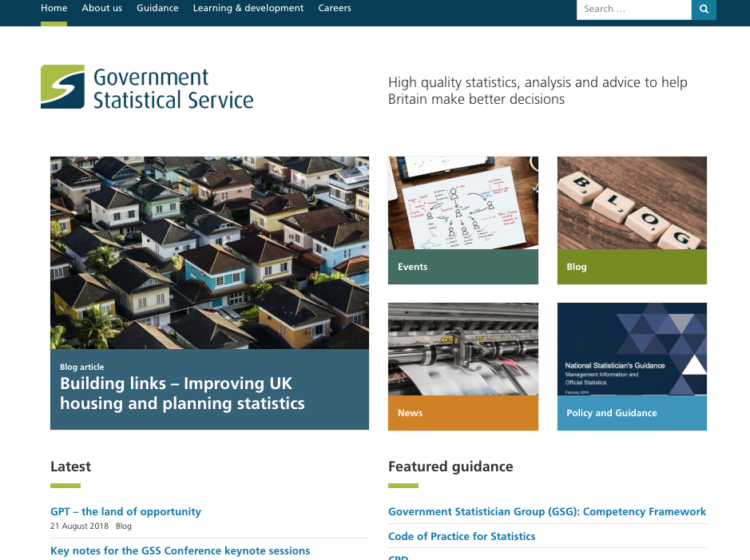 Having worked extensively with UK Statistics Authority and the Office for National Statistics, we were very happy to work with the Government Statistical Service (GSS) to overhaul their cumbersome website, primarily used by internal GSS staff.  The overall vision for the GSS website was for it to be "the Intranet for the GSS" and a one stop shop for the latest guidance and support.
We provide users with easy access to relevant guidance and contacts to help them deliver continuous improvements and offer them career development opportunities, in the form of news, events, vacancies and professional networking opportunities. The previous website included a members-only area with registration and login but this now been moved to Slack, with a cookie based modal encouraging first time users of the GSS website to sign up.
The GSS team wanted to ensure the site was right for its users and carried out extensive user research, including user experience testing first facilitated by the Helpful Digital team and then continued by the GSS team, and continuous updates via blog posts, to ensure users had every opportunity to feed back.
Total page views to the site have risen almost 20% compared with last year and there's a significant rise in mobile traffic, with views from tablets up 100% thanks to the new mobile friendly design.