Helping bring employers and schools together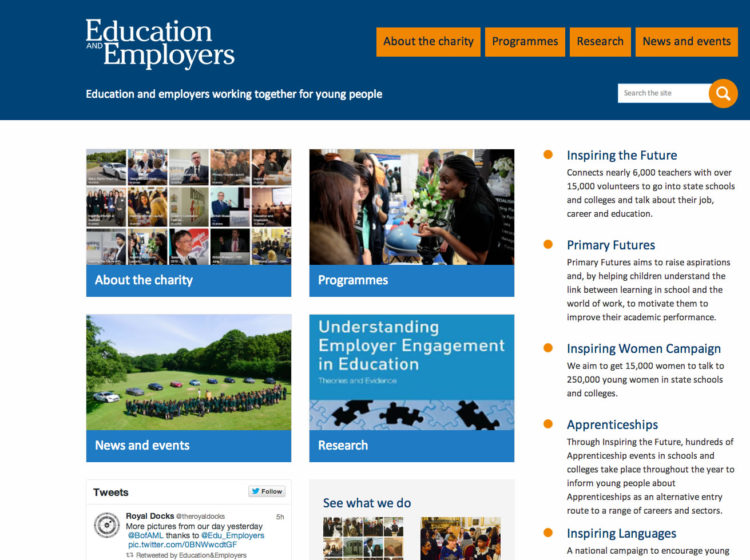 We worked with the Education and Employers Taskforce to redevelop their CMS website to showcase the work of the charity, reorganise their library of research and provide a more efficient administration interface for the busy team.
We created new taxonomies to organise the research content and built in some advanced filtering and search functionality to allow site visitors to navigate the library of research seminars, conferences and publications by keywords and theme.
Our team of content migrators moved pages from the old site to the new site while the Taskforce team completed a major tagging and categorising exercise on all the research content.
We applied a fresh design to the site, allowing the team to highlight areas of content and show more photos and videos.
The new site was designed, built, populated and launched in 8 weeks.