Developing a strategy for digital engagement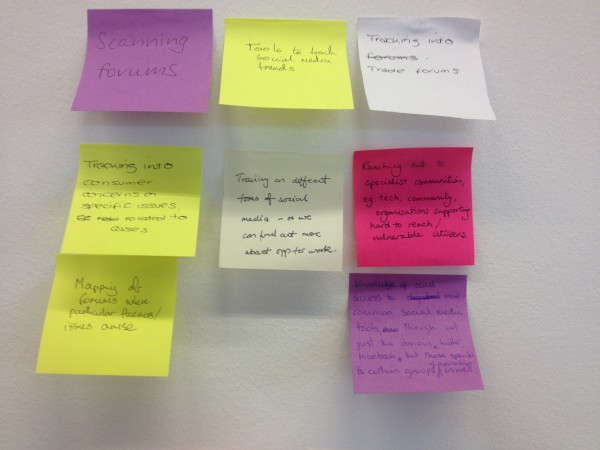 A major UK broadcast organisation commissioned us to review how they currently use digital to promote their work, and identify opportunities to do more.
Our client had limited resources, an audience clamouring to voice their opinion online, and a very enthusiastic board who wanted to see the organisation more active on social media.
We spent some time working alongside different teams, from complaints handlers to board members, strategy to communications, and revealed their ideas as well as hidden digital talents and experience.
We were determined to present the client with a clear, practical strategy: seven recommendations based on their organisational priorities and the needs of their audience, all of which could be delivered within the existing structure of the organisation. We provided hands-on training alongside delivery of a final report, which was broken down into bite-size stages that fitted with existing management processes and allowed individuals and teams to begin weaving digital in to their work.
Our recommendations spanned management of corporate social media channels, creating better website content and engaging with audiences through discussion forums.
Even before we had delivered a final version of the strategy, our client had already begun to put our training in to practice, by improving their social media content and responding to comments in online forums.
Our report and recommendations were well received by the board, who have publicly committed to online engagement as a primary approach to a major review of their services.